The Young And The Restless Spoilers: Summer Is Wrong – Daniel Right To Warn About Phyllis Information
The Young and the Restless spoilers document that Summer Newman Abbott (Allison Lanier) did the right thing when telling her brother that their mother was not dead. Phyllis Summers (Michelle Stafford) insisted that Summer not tell anyone this explosive news, including Daniel Romalotti (Michael Graziadei).
But Phyllis was wrong to expect Summer would be capable of not relieving her brother's grief and also seeking his assistance. She had to tell Daniel.
However, Summer's consideration of not telling her husband is far more complex.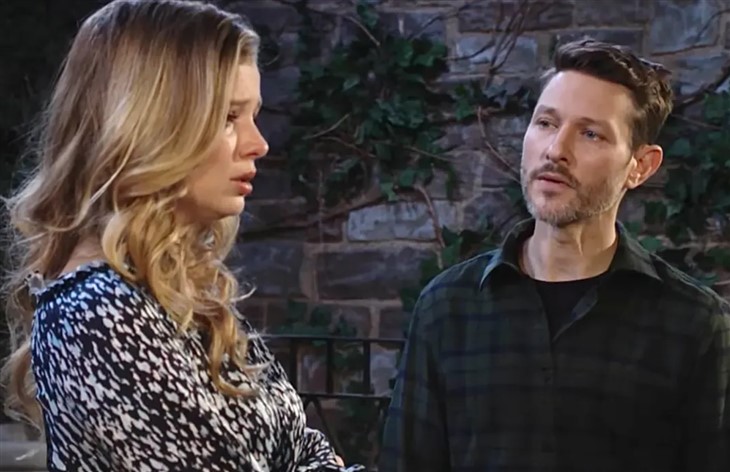 The Young And The Restless Spoilers – Taking A Necessary Risk
Summer was having a hard time keeping herself together before Phyllis revealed herself as alive. That provided an infinite release. But as is often true where her mom is concerned, also created other problems.
It was a risk to tell Daniel that Phyllis was alive because Summer did not know how he would react. Graziadei's character did not believe his sister, who reversed her story and claimed it was stress that made him make such a fantastic claim.
But Summer reverted to the truth and provided Daniel with details that included Phyllis having killed Jeremy Stark (James Hyde). That happened during a conversation where Daniel wondered if Summer had killed Jeremy.
Y&R Spoilers – Kyle Abbott Tied To His Mother
Kyle Abbott (Michael Mealor) has been walking an unreasonably fine line. He is supporting her wife, who he assumes is profoundly grieving.
But Kyle has also been dealing with the serious murder charge his mother is facing for supposedly killing Phyllis. Diane Jenkins (Susan Walters) is innocent, which is part of Summer's calculation in not relaying the Phyllis sighting and conversations with her.
Daniel called his sister out, reminding her what she is putting Kyle through. Daniel is looking out for his sister and her marriage, which will certainly be tested when Kyle learns what Summer purposely withheld from him.
The Young And The Restless Spoilers – Phyllis Summers Able To Avoid Consequences?
Phyllis does not want Diane to be cleared. She told Summer that time is needed so she can formulate a plan.
Oddly, Phyllis wants space to develop whatever comes next but said she can not return to regular life in Genoa City, Wisconsin. So, how does she plan to avoid the consequences of her crimes?
Summer's awareness of her mother's existence bled to Daniel learning the truth. More characters seem likely to be in the know soon on Y&R.
This site is a leading source for everything linked to The Young and the Restless. Check back regularly for Y&R spoilers and news!