The Young And The Restless Spoilers: Victor Stunned When Victoria Vows To Reclaim CEO Position At All Costs
The Young And The Restless spoilers reveal that Victoria Newman (Amelia Heinle) refuses to be treated like Victor Newman's (Eric Braeden) sons.
Victor is constantly lording over them and using Newman Enterprises against them. Now Victor has demoted Victoria and she is prepared to fight till the end. Victor vows to dethrone Victor by whatever means necessary.
The Young And The Restless Spoilers – Victoria Newman Refuses To Comply
The Young and The Restless spoilers reveal that Victoria isn't happy with Victor's choices and she isn't going down without a fight. Victor seems to have only taken over because he felt like it and for no other reason.
Nick Newman (Joshua Morrow) has left Newman Enterprises. Victor has banished Adam Newman (Mark Grossman) from the company as well.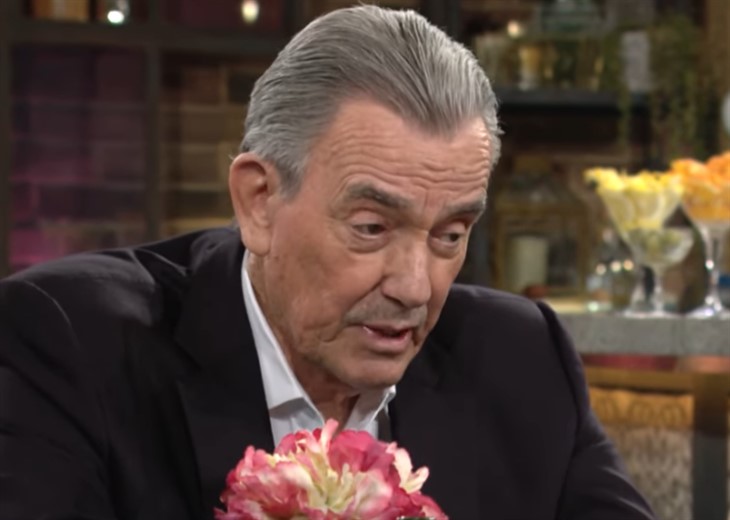 Victoria has been loyal to her father to a fault. Victoria has stood by Victor when no one else would. Now Victoria doesn't understand why her father has chosen to take the company away from her.
Victoria feels it is time to fight for the company she loves even if she has to fight her father over it. Will Victoria succeed?
Y&R Spoilers – Victoria Newman Will Bide Her Time
Victoria will keep her job and bide her time until she gets a chance to dethrone Victor. Victor has been making some very unsound decisions when it comes to Newman and Victoria feels that he isn't mentally capable of running the company himself.
Now Victoria just needs a chance to prove that she is right. Will Victoria resort to sabotage to get her way?
Nate Hastings (Sean Dominic) agrees with Victor and that makes Victoria even more furious. Victoria even accused Nate of ratting her out to her father.
However, Nate claims to have defended her. Could Nate be waiting in line to claim Victor's spot as well? Will Victor decide he isn't up to the job and hand it over to Nate instead?
MUST READ – Y&R Spoilers: Victor Demotes Victoria, She Plots To Regain Her Throne!
The Young And The Restless Spoilers – Victoria Newman Feels Betrayed
Victoria thought that her mother would at least stand up to Victor and defend her. However, that hasn't been the case either.
Nikki Newman (Melody Thomas Scott) simply argues that the company belongs to Victor and he has a right to do what he sees fit with the company. Should Nikki not be more supportive of her children than this?
Nikki stood by while Victoria forced Nick to take an unwanted vacation and now Nikki has watched her daughter be demoted. Is Nikki thinking more about appeasing Victor and less about the company's welfare?
Will Victoria prove to her mother that she was right about Victor all along? Will Victoria take over Newman again in the end?
Be sure to catch up on everything happening with Y&R right now. Come back here often for The Young And The Restless spoilers, news, and updates.