The Young And The Restless Spoilers: What You Can Expect To See This Summer on Y&R
The Young and the Restless spoilers reveal a summer to remember in Genoa City as lives are changed forever.
The Young And The Restless Spoilers – Victoria Newman's Mistake, Victor Newman Takes Charge
Victoria Newman (Amelia Heinle) thinks she has everything she wants with Nate Hastings (Sean Dominic) by her side in the board room or bedroom. What she doesn't realize is that Nate is pretty much using her to get ahead in the corporate world now that he has made a complete career switch from medicine.
Nate even thinks he has everything he wants, but he doesn't count on The Great Victor Newman (Eric Braeden) to see right through his act and do something about his relationship with Victoria. Victor is determined to put an end to it all and enlists the help of Nikki Newman (Melody Thomas Scott) to accomplish just that. Nick Newman (Joshua Morrow) already wants his sister to come to her senses and is ready to beat Nate at his own game.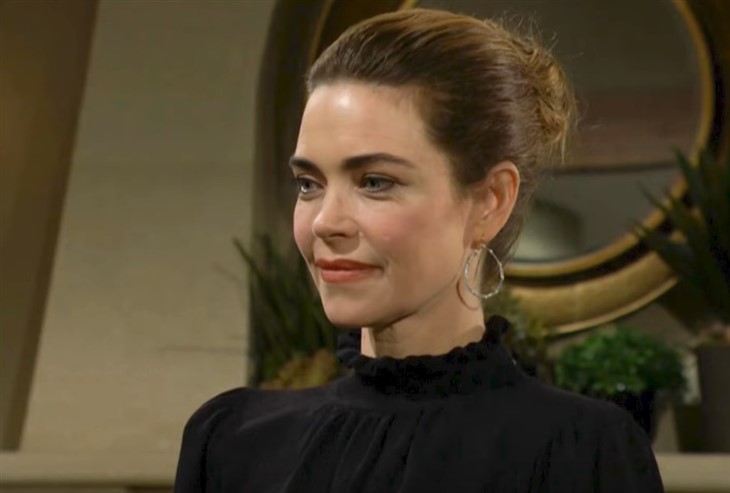 Y&R Spoilers – Abbott Family Wars Reach New Heights
Jack Abbott (Peter Bergman) and Ashley Abbott (Eileen Davidson) remain at odds over their significant others. While damage has been done to Kyle Abbott (Michael Mealor) and Summer Newman Abbott's (Allison Lanier) marriage over the Phyllis Summers (Michelle Stafford) secret, Jack and Ashley are determined to be with the people they think they love.
Diane Jenkins (Susan Walters) and Tucker McCall (Trevor St. John) feel like they are caught in the middle, but it will be Billy Abbott (Jason Thompson) who finds himself in real trouble.
The Young And The Restless Spoilers – Nick Newman Is Distracted From Sally Spectra
Adam Newman (Mark Grossman) is thrilled that Nick seems too preoccupied with Sharon Collins' (Sharon Case) troubles to think about Sally Spectra (Courtney Hope) and her baby for now. He uses this to his advantage to show Sally how much he still cares about her and loves her, but what does this mean for Nick?
Might Nick and Sharon finally have that chance fans have been waiting for now that she is in danger? The Cameron Kirsten (Linden Ashby) story arc is not set to last long but might be the catalyst for a Nick and Sharon reunion. However, they have to get through devastating destruction that they do not see coming. Stay tuned to The Young and the Restless weekdays to see how these stories play out.