The Young and The Restless Star Jason Canela Lands New Contract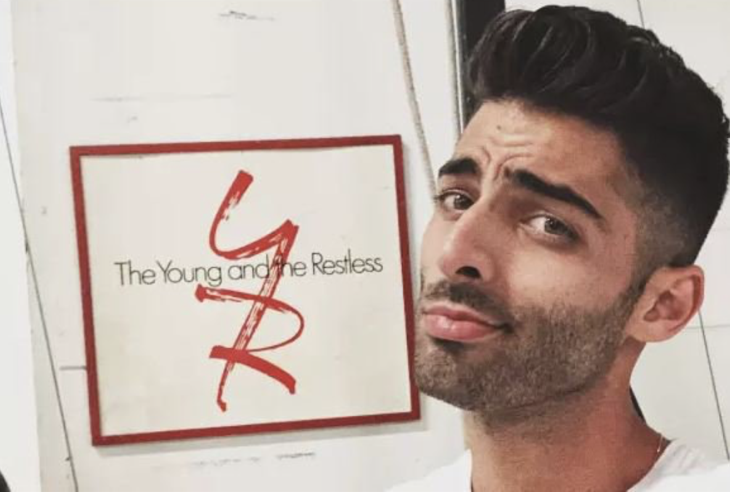 We've got good news for Jason Canela fans! The Young and the Restless viewers will be seeing much more of him in the near future, and that's because the handsome actor has just landed a brand new contract with the highly rated CBS soap. As a matter of fact, Jason has just been put on as a full-time series regular, which is very exciting news. Fans know him best as his character, Arturo Rosales.
Jason took to his Instagram account to express his gratitude and of course, thank everyone who has helped him in his career so far. He says that if it weren't for his family, his friends, and his fans, he wouldn't be where he is today.
The actor wrote, "I've always believed that there are two types of artists. There are working ones and blessed ones. Thankfully I've had an incredible support system to always motivate me and help me push forward no matter how tough things got while I was working to become a better version of me so that one day I could be blessed. To every artist out there who feels discouraged because they have not booked that role or gotten that verse picked up in a track just remember that our line of work is not the easiest but if you truly love it then you know that if you continue to PUT IN THE WORK one day you will be blessed"
He also thanked to producers and the entire cast at the soap. Jason added, "Thank you to @malyoung @sony @cbs & @youngandtherestless for believing in me and making me feel at home in Genoa city and blessing me with the opportunity to bring life to Arturo Rosales. I'm proud and honored to officially be a full time member of the @youngandtherestless family."
LOVE Y&R? SUBSCRIBE TO OUR THE YOUNG & THE RESTLESS NEWSLETTER, HERE!
The Young and the Restless airs weekdays on the CBS network. Check your local listings for times. In the meantime, drop us a line with your thoughts in our comments section below. And as always, don't forget to check back with Soap Opera Spy for all the latest news, updates and spoilers on The Young and the Restless and all of your favorite daytime television shows right here!
As always, more detailed spoilers and a full collection of pictures for the week in question will appear here on Celebrating The Soaps, when there will be more clues and hints over exactly what's going on.
The Young & The Restless airs weekdays on the CBS network.
---
Read more news, spoilers, and gossip on our The Young & The Restless homepage
Want up-to-the-minute soaps news, spoilers, and gossip on your social feeds? Just hit 'Like' on our  Facebook page.