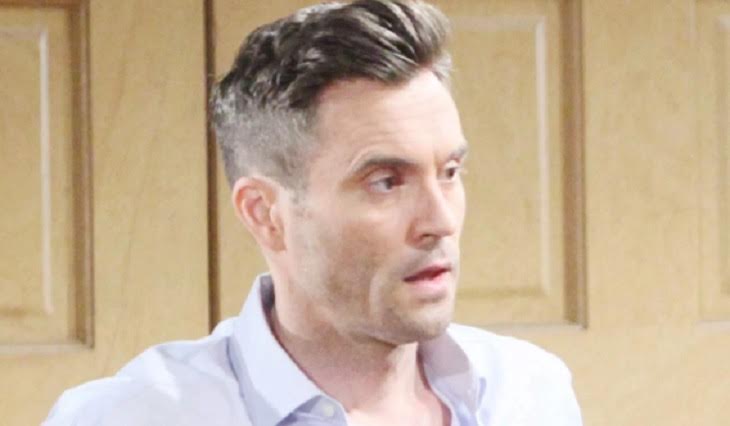 What a contrast on 'The Young and the Restless'. There's Cane (Daniel Goddard), whose wife will only be imprisoned for the next eight months. In contrast, Victoria (Amelia Heinle) knows that Reed's (Tristan Lake Leabu) father is gone forever, through her mother's accidental doing. Yet, Miss Newman is handling life's changes far better than Mr. Ashby.
Yes, both characters kissed each other. Cane and Vickie are equally responsible for smooching after their viscous, verbal argument in 'Lane's' kitchen. But the way each person has been handling matters in recent months places Vickie as the clearly better person.
Cane recently boozed like there was no tomorrow at Devon's (Bryton James) New Year's Eve party. What, exactly had Cane learned since he did the same and then took up with Juliet (Laur Allen) in Tokyo, Japan?
Liquor doesn't solve anything, Mr. Ashby. Meanwhile, there's Vickie, who took responsibility and visited with her therapist. After that she immediately applied what she learned and made a responsible decision, which she shared with Billy (Jason Thompson).
It's always a great episode when these two are in scenes together. #YR pic.twitter.com/ZTOk6KHqEz

— Young and Restless (@YandR_CBS) January 9, 2019
It would be impulsive to jump full-on back to 'Villy' considering all that's happened with the J.T. incident since April, Nikki's (Melody Thomas Scott) recent accident, Victor's (Eric Braeden) arrest, Reed's hit-and-run admission, and the Cane' kiss. But Vickie synthesized all of this and calmly told Billy that she wanted to take it slow, which he agreed to do. That's strength.
The issues Vickie is handling are far more intense than what Cane's gone through. Thankfully, she was a good influence on him where the resolution to their boy's actions relating to Nikki were concerned.
Cane better listen to Jill (Jess Walton), whose wise advice was offered regarding his admitted dalliance. Goddard's character needs to move on, continue to man-up for his children, and visit Lily (Christel Khalil) more often. They deserve his full attention.
Yes, Cane should be more like Vickie. She isn't perfect, but has been managing life, rather than overreacting with regularity.
Celebrating the Soaps is a leading source for everything linked to 'The Young and the Restless'.