The Young and the Restless (YR) Spoilers: Cane Wants Lily To Become Fugitive – Hilary's Ghostly Shadow Lingers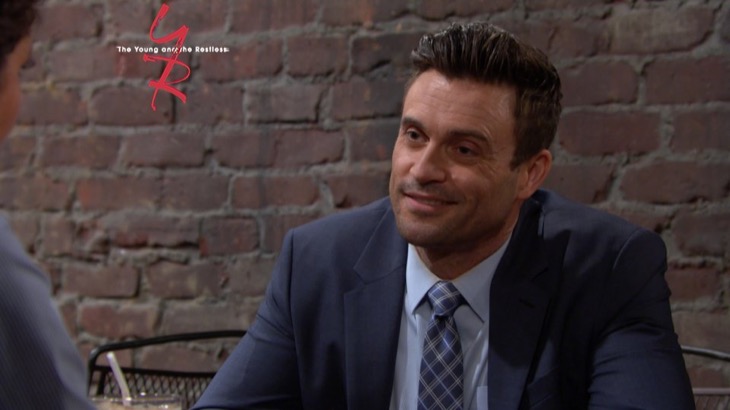 Like Devon (Bryton James), Cane (Daniel Goddard) isn't thinking straight on 'The Young and the Restless'. Mr. Ashby doesn't want to gamble on the legal system. Instead, he wants to take his wife and three children to Australia forever. This passioned response plays off the presence of Hilary's (Mishael Morgan) ghostly shadow.
Y&R viewers likely have different feelings about the accident. Hilary supporters, like Devon, place one-hundred percent of the blame on Lily. Those who veer toward Mrs. Ashby may feel that Hilary provoked her own death by engaging Lily in an argument while the car was traveling through those busy Genoa City streets. An attempt at objectivity then reveals a blended answer.
Hilary and Lily never liked each other. That was steeped in Hilary's initial attempt to blame Neil (Kristoff St. John) for her mother's death. He wasn't guilty, as the flashbacked facts eventually confirmed.
Cane was targeted by Hilary early in Morgan's Y&R tenure. She tried to drug Lily's husband in an attempt to set him up. He outmaneuvered Ann Turner (Hilary's real name), thus further cementing Lily's take on Morgan's outstanding soap character.
Hilary's subsequent marriage to and divorce from Neil was intertwined with her love-link to Devon. 'Hevon's' marriage, divorce, and death bed remarriage served to fully complicate the relationship Lily and Hilary had. However, both ladies made peace at the end of Hilary's life, which matters infinitely.
Hopefully, Hilary appears in ghostly form to Devon in the near future. If that happens, she's sure to tell Devon to knock it off. Hilary knows that she and Lily share in the blame for the accident. Both people caused that red light to be run.
Next week on Y&R, Cane plots with Colin to take his family to Australia permanently so Lily won't face a prison sentence. Cane and Lily need to decide what's best for their family, but the one thing Lily can count on is that Cane will always stand by her side. #Lane #YR pic.twitter.com/IgyIXWa8T4

— Kim Huck (@acejordan23) August 10, 2018
Whether the Ashby family goes on the lamb, Richard Kimble-style (either in classic David Janssen, or more recently in the Harrison Ford edition) is yet to be determined. A summer adventure down under would certainly be dramatic. Regardless, Lily seems likely to face justice this summer unless a divine intervention (wink, Hilary) changes this plot's course.
Soap Opera Spy is a leading source for everything linked to 'The Young and the Restless'.
Read more Celebrating the Soaps news, spoilers, and gossip on our The Young & The Restless homepage