The Young and the Restless (YR) Spoilers: Sharon Blind To Nick's Betrayal – Phick To Be Exposed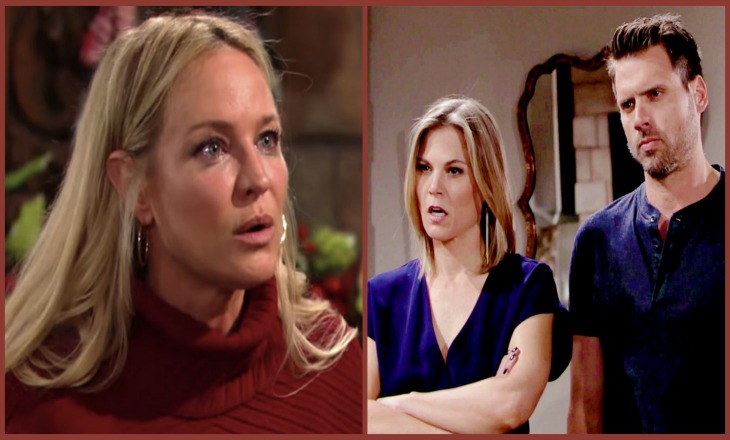 Sharon (Sharon Case) is planning the long-hoped for 'Shick' remarriage on 'The Young and the Restless'. She's blind to Nick's (Joshua Morrow) recent betrayal, which rightfully creates worry as to whether a nuptial sequel will happen.
Will Nick's certain to be revealed event with Phyllis (Gina Tognoni) serve to derail 'Shick's' panned fall nuptials? Each party acted on impulse, which replayed what happened in the mid-2000's. At that time Original Phyllis (Michelle Stafford) and Always Nick (Morrow) began a relationship that crushed Sharon's soul.
As tenured fans recall, Cassie (Camryn Grimes) died as the result of injuries suffered in a car accident in 2005. Keen observers were watching to see if Y&R's scripts included dialogue where Mariah (Grimes second character) linked that momentous storyline climax to Hilary's (Mishael Morgan) similar ender. While Mariah wasn't in Genoa City back then, the infinite impact of that event profoundly affected her mother, which surely would be in Sharon's thoughts now.
Sharon was naturally grieving her only known daughter's death while Nick began to bond with Phyllis during he middle of the last decade. In time 'Shick' was over and 'Phick' formed.
Killing Cassie off and 'Shick's' split felt like what it was; a purposeful write-out that sacrificed one of the great child actors of that time, Grimes, in order to intentionally create new storyline paths for the Sharon and Nick characters.
Phyllis, to Nick: "You thought Sharon dumped you. And Billy and I were on a break. And it's just like one stupid moment, you know. Maybe this is who we are. It's definitely who we were at one time. Maybe the genie's out of the bottle and we cannot stuff it back."#Phick #YR pic.twitter.com/EJzvg11gD4

— Kim Huck (@acejordan23) August 3, 2018
Swaths of Y&R's audience and 'Shick' fans in particular still rank the decisions made at that time as the most controversial and arguably, most misguided in modern show history. Cassie didn't need to be killed off in order to have Sharon and Nick part.
However, the grind of soaps and all connected issues are understood by devoted daytime observers. Plus, opportunities for redemption always exist, as was again proven when Y&R joyously returned Grimes to regular status in 2014.
Considering all history and the present moment, here's hoping that someway, somehow, possibly including Cassie's saintly intervention, 'Shick' gets remarried and survives. Fans of one of Y&R's all-time couples hopefully aren't being set up for a let down this time.
Soap Opera Spy is a leading source for everything linked to 'The Young and the Restless'.
Read more Celebrating the Soaps news, spoilers, and gossip on our The Young & The Restless homepage