Young and the Restless Poll: Which Couple Marries in 2019 – Villy, Jerry, or Both?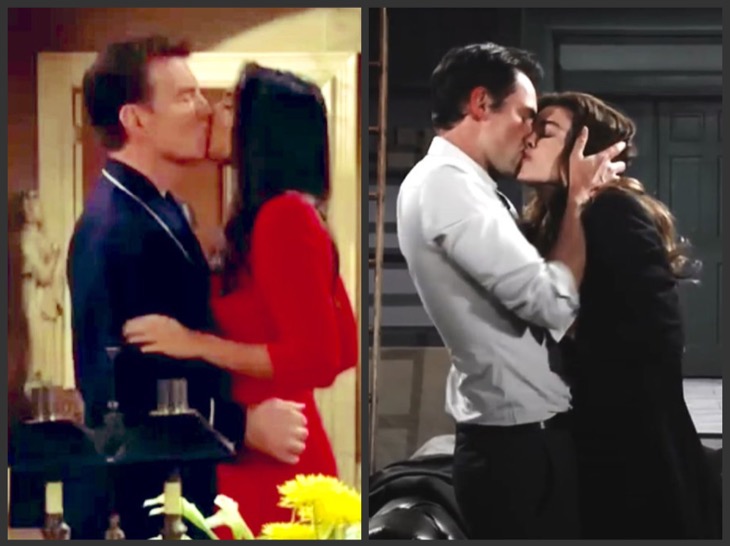 Clearly, there's romantic interest where both couples are concerned on 'Young and the Restless'. 'Villy' was, is, and will always remain a duo, of sorts, whether they are together, or not. But 'Jerry' has no track record, which makes their future somewhat harder to predict.
Vickie (Amelia Heinle) received useful advice from her therapist. She affirmed that Billy (Jason Thompson) never evidenced any of the dark traits that J.T. (Thad Luckinbill) did upon his devolved reprisal in Genoa City, circa late 2017 and early 2018. Vickie also admitted to having feelings for Mr. Abbott.
Y&R is pushing 'Villy's' potential, as it then wrote Vickie and Billy into a sit-down, within the same episode, in the living room of their honeymoon house that she still occupies with their children and Reed (Tristan Lake Leabu). The open discussion between Vickie and Billy included a straw hat, which was a wink at 'Villy's' years-ago island jaunt, resulted in a go-slow conclusion, which offers hope that yes, this couple might reform and eventually get married.
New year, even bigger drama! 👊 Get ready for blowouts, breakdowns, and unbelievable moments. 👏 It's all coming up on #YR! pic.twitter.com/S2Wv0CMHq0

— Young and Restless (@YandR_CBS) January 20, 2019
Billy's older brother, Jack (Peter Bergman), isn't a playboy anymore. But Kerry (Alice Hunter) isn't so sure.
'Jerry' has a lot to learn about each other. For now, reaction shots have abounded, where Hunter's alter ego responds to knowledge gains about Jack's series of wives and girlfriends.
As this cute couple develops, Jack still knows very little about Kerry. She seems like quite the gal, with her aloofness possibly being a protective measure based on whatever relationship(s) she's had in the past. But who really knows what Kerry's backstory actually is? Not Jack, for now.
As much as Jack continues to reveal, so too will Kerry need to emotionally purge before this pairing becomes serious. At least, Jack should be curious about the woman who's quickly become his next, great potential love. Whether 'Jerry' leads to engagement and then marriage can't yet be known before more plot is revealed.
Fans of 'The Young and the Restless' rightfully express their opinions on a regular basis. So, will Villy, or Jerry, or both couples make it to the altar and then marry? Please vote in our poll below!
Soap Opera Spy is a leading source of engaging information about 'The Young and the Restless'.
Read more Celebrating the Soaps news, spoilers, and gossip on our The Young & The Restless homepage