Young And The Restless Spoilers: Amanda Sinclair Returns To Bring Devon Hamilton Down
Young and the Restless (Y&R) spoilers reveal that Amanda Sinclair (Misheal Morgan) will be returning to Genoa City soon. Based on some social media posts from the actress, it looks like her scenes take place in a courtroom. She's also filmed primarily with Christine Williams (Lauralee Belle), Lily Winters (Christel Khalil), and Devon Hamilton (Bryton James). Looks like Amanda is set to take center stage in some courtroom drama ahead.
The Young And The Restless Spoilers – Amanda Sinclair's Out For Revenge
Y&R spoilers hint that Amanda's return will be a short one. With that said, what is her motivation for coming back? The last fans saw of Sinclair, she left the little town rather abruptly. She caught her boyfriend Devon red-handed doing the dirty with his "friend" and co-parent Abby Newman-Abbott (Melissa Ordway), and she dumped him on the spot.
Amanda was gone, and Hamilton was left to pick the pieces up. However, when all was said and done, he wasn't overly upset that his relationship ended. Now that he's been talking up a storm about a lawsuit against Chancellor-Winters, there's a good chance that Sinclair returns to act as counsel for Lily and Jill Abbott (Jess Walton). Should Hamilton be worried? Amanda may not only want to support her former employers but going against Devon (and winning) may offer some sweet revenge and justice, considering his betrayal.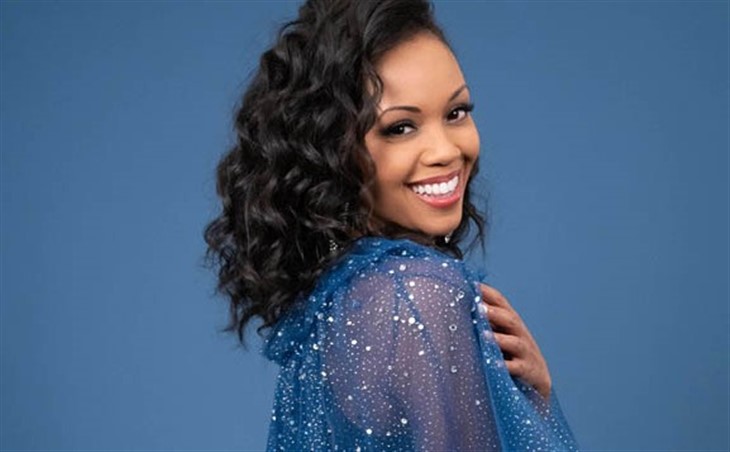 Y&R Spoilers – Amanda Sinclair's Out For Blood
Y&R spoilers imply that Amanda could be a major focal point in the Chancellor-Winters legal suit storyline. She's always been an amazing lawyer; however, in this instant, things could get personal. Sinclair's focus will be winning the case for her clients (as it always is), but she'll also take a ton of pleasure in bringing Devon down.
As someone who's dated Devon, she knows his strengths and weaknesses. She may also work overtime to intimidate him during the courtroom battle with underhanded comments so he loses focus. Sinclair could have a no-holds-barred attitude and have zero apologies about it. Make no mistake, Amanda may be out for blood with this case. Will Devon be able to handle her courtroom wrath?
Are you excited about Amanda's comeback to the Y&R, even if it is a short one? Share your thoughts below! Don't forget to tune in daily to your favorite CBC soap to see how all this unravels. Plus, continue to check this site for Y&R spoilers, updates, and news.