Young And The Restless Spoilers: Are Tucker McCall & Diane Jenkins Secretly Working Together?
Young and the Restless (Y&R) spoilers hint that more plot twists are on the horizon in the land of Genoa City. While Tucker McCall (Trevor St. John) and Diane Jenkins (Susan Walters) appear to be on opposite sides of the fence, as their better halves battle it out in an epic Abbott sibling rivalry storyline, could they actually be in co-hoots together?
The Young And The Restless -Tucker McCall & Diane Jenkins Were Once Allies
When Tucker first returned to Genoa City last year, he had his eyes on Jabot. In fact, he was also pressuring Diane for information so he could take over the company.
A lot has happened since then. The Young and the Restless spoilers show Tucker got exposed for all his wrongdoings and since then, has worked hard to prove to Ashley Abbott (Eileen Davidson) that he's changing to be a better man. While Ash seems to be warming up to the idea of letting Tucker close to her heart, a part of her is reuniting with her ex to get under Jack Abbott's (Peter Bergman) skin.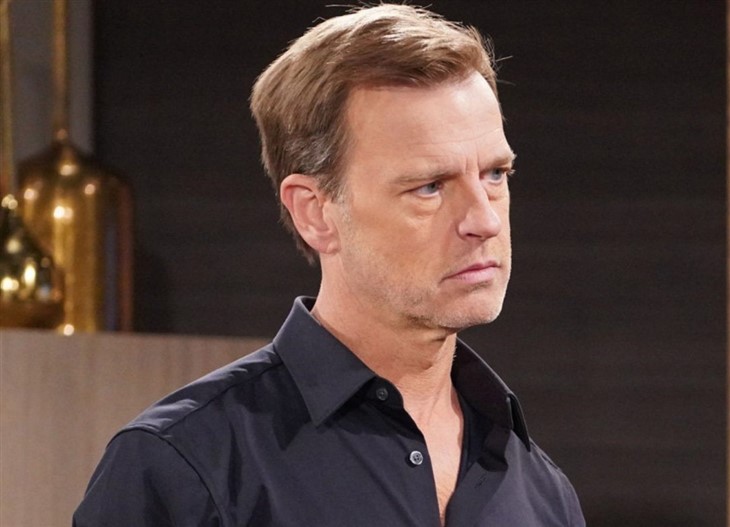 After all, many can compare her giving Tucker a second chance to him giving Diane one. Can McCall sense that he's slightly being used? Maybe he doesn't care because he still has his eyes on the Jabot prize and is planning on swooping in when Ash least expects it, thanks to his partnership with Jenkins.
Y&R Spoilers – Both Ashley Abbott & Jack Abbott Be On High Alert
Ashley believes that Diane's ultimate goal is climbing the ladder at Jabot, and she's not exactly wrong. In fact, Y&R spoilers hint that Jack may hand over a nice and comfy role at the family company, soon.
What if Diane and Tucker have been working in co-hoots this whole time, secretly biding their time? After all, the conversation they had at the mansion before Jenkins became a free woman seemed to hint at a friendship when he told her he wouldn't blame her if she tried to escape house arrest. Why would he care? Why would he even suggest that?
Are Diane and Tucker secretly working together? Join in on the discussion, below. Make sure to watch the popular soap on CBS regularly so you don't miss a moment of the drama and visit this site daily for the latest Young and the Restless spoilers, updates, and news.