Young And The Restless Spoilers: Nick And Phyllis Are Really Over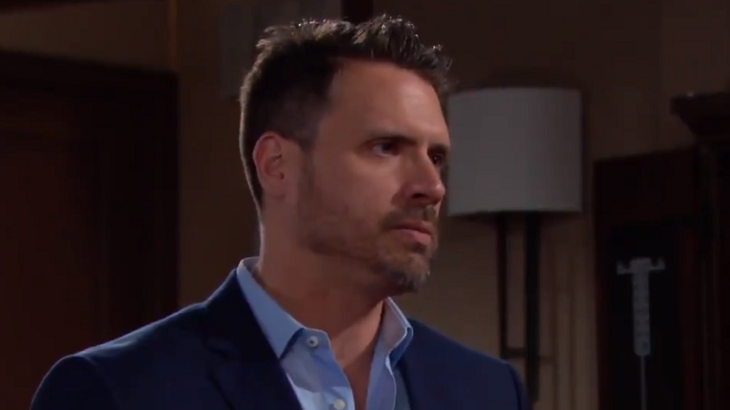 This shouldn't come as a surprise to anyone, but it looks like Nick (Joshua Morrow) and Phyllis (Gina Tognoni) are officially over. New Young and the Restless (Y&R) spoilers tease that Nick dumped Phyllis, after he found out how she threw the other women – including his mother Nikki (Melody Thomas Scott) and sister Victoria (Amelia Heinle) – under the bus for J.T. (Thad Luckinbill) Hellstrom's murder.
In exchange for immunity, Phyllis told district attorney Christine (Lauralee Bell) the who, what and where from the night of J.T.'s murder. She admitted everything and even presented the evidence needed to make sure that Nikki, Victoria and Sharon (Sharon Case) stay behind bars.
Young And The Restless – Nick Values Family Loyalty
Joshua Morrow recently told Soaps in Depth: "Phyllis was released before anyone else and when she came home, Nick questioned her about it, which would have been her opportunity to tell him what she had done but she didn't.
"So when he finds out that she had made a deal with the DA, Nick is pretty upset with her. He values loyalty, especially to family, and he assumed that she would have his family's back, but she decided to save her own skin."
So what's next for Phyllis? She is going to be doing a lot of damage control in the coming weeks, especially with Nick.
Young And The Restless – Phyllis Trying To Sell Her Confession
Morrow added: "She's trying to sell it as if she's doing this for everyone's benefit, and this is a clear strategy on her behalf, but Nick is pissed. He really thought these charges wouldn't stick because there's no body and a lack of physical evidence. Nick believed that if the others wouldn't just held the line together, they could have all gotten off, but Phyllis rolled on them."
Tell us what you think! #YR pic.twitter.com/VKBA53iq8x

— Young and Restless (@YandR_CBS) February 26, 2019
The Young and the Restless airs weekdays on the CBS network. Check your local listings for times. In the meantime, let us know what you think by leaving us a line with your thoughts in our comments section below. And as always, come back to Soap Opera Spy for all the latest news, updates and recaps on The Young and the Restless and all of your favorite daytime television shows right here.
Read more Celebrating the Soaps news, spoilers, and gossip on our The Young & The Restless homepage