Young and the Restless Spoilers: Phyllis' Personal Plans Fail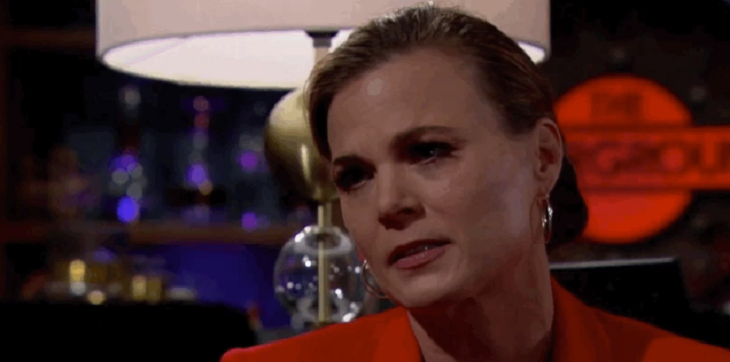 A doubly interesting plot point was made on the Young and the Restless during the Cover-up Trio's trial. Phyllis (Gina Tognoni) may have sought her immunity deal to knock two ladies out of contention. But what actually might result when all is said and done could be quite different.
If Sharon (Sharon Case) and Vickie (Amelia Heinle) are convicted and go to prison, rather than serving some type of lesser sentence outside of a correctional facility, both Nick (Joshua Morrow) and Billy (Jason Thompson) will be without their true loves. In both cases, Phyllis was at least each man's second choice.
Knowing she's always been operating from a position of weakness, Phyllis has used a variety of tactics through the years with both guys in question. In Sharon's case, she took advantage of Cassie's (Camryn Grimes) tragic death in the mid-2000's and sliced Nick from Shick. Though Morrow's character was surely complicit.
As for Villy, Phyllis can't be blamed for separating them, as Vickie was hot and cold with Billy at the time. But Tognoni's well-played character knows that Billy and Vickie have grown closer since Philly split and she doesn't like it one bit.
Young And The Restless – Would Nick Or Billy Take Phyllis Back?
Sure, all who peer down their noses at Phyllis do so with a haughty opinion in mind. Such was the case in court when it was suggested Phyllis was hoping to put Vickie and Sharon away, whether or not that's her actual intent.
But whatever is true, or if there is a blended reality, viewers clearly see that Nick and Billy have been fully rubbed the wrong way by Phyllis' actions. Each man is supportive of the ladies who are on trial, rather than backing the woman who secured her legal freedom through Christine (Lauralee Bell).
#YoungandtheRestless #YR News: Alice Hunter Out – Kerry Johnson Exits @SoapOperaSpy https://t.co/4XVpyQc4EX

— SOS/CTS/HH (@SoapOperaSpy) March 5, 2019
If Phyllis had, or has a personal plan as part of this process, choosing to believe that Nick, who she was with, or even Billy, as a fallback option, would be available to her, well, that calculation seems to have failed. Her legal gamble probably worked, but Phyllis' love lines have been broken.
This site is a leading source for everything linked to the Young and the Restless.
Read more Celebrating the Soaps news, spoilers, and gossip on our The Young & The Restless homepage