Young and The Restless Spoilers: Phyllis Puts Newmans In A Tough Spot, Nick Forced To Let Her Take Fall For JT?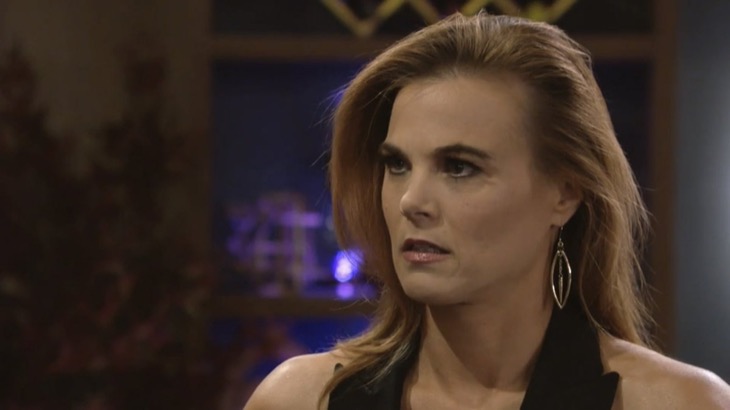 The Young and the Restless (Y&R) spoilers for the week of February 4 tease that Phyllis Abbott (Gina Tognoni) puts the Newman family in a tight spot. Nick Newman (Joshua Morrow) is forced to let his family put the blame on her for JT Hellstrom's (Thad Luckinbill) death. Of course, if that happens, Phyllis will fight back and it will become a media battle zone. Here's everything we know about this upcoming Y&R storyline.
Y&R Spoilers The Newmans Are Under Fire
The pressure if building for the Newman family. They know that the police and the media is watching how they handle the JT coverup right now. Everyone thinks that Victor (Eric Braeden) is guilty. For once, Victor is innocent and he had nothing to do with JT's death.
Victor decides to come up with a plan for someone else to take the fall for the murder. He knows that Phyllis is trying to frame him, so he comes with the brilliant idea to push the blame on her. Then, it will look like she accused him of the crime to take the heat off herself.
Nick to phyllis : I love you! I have some regrets about the way we get together! but i do not regret at all that we are together 😍 #phick ❤️#yr pic.twitter.com/G3us23PhCz

— Bella_Paris (@jlo2988) January 29, 2019
Young and The Restless Spoilers Nick Forced To Take Sides
Right now, Nick is getting along well with his dad. He made his peace with him, but he's about to be tested in that. As Phyllis comes under fire as the one who killed JT, Nick will have to decide if he's going to stand by her or side with his family.
It's anyone's guess how Nick will handle the JT drama. Do you think Phyllis will take the fall for JT's murder? Don't forget to come back later for The Young and the Restless (Y&R) spoilers, news, and casting updates!
Read more Celebrating the Soaps news, spoilers, and gossip on our The Young & The Restless homepage