Young And The Restless Spoilers: Phyllis Sent To Mental Facility After Diane Scheme Goes Awry
Young and the Restless (Y&R) spoilers hint that the plan Phyllis Summers (Michelle Stafford) and Jeremy Stark (James Hyde) have concocted to bring Diane Jenkins (Susan Walters) down could go awry. It looks like their scheme is to frame Jenkins for a major crime, but if they get caught lying about it all, there could be serious repercussions.
Y&R Spoilers: Jeremy Has Nothing To Lose, But Phyllis Could Lose It All (Including Her Mind)
Y&R spoilers suggest that Phyllis and Diane will clash the week of March 27th and the fallout of it all will have "devastating" consequences for both the ladies and their loved ones. Looks like the two will have a catfight at some point in the days ahead, and not only will they go at it, Jack Abbott (Peter Bergman), Summer Abbott (Allison Lanier), and Kyle Abbott (Michael Mealor) will catch the two in the middle of things. It'll look bad for Diane at first, but Jenkins has been known to squirm her way out of things.
If the truth about Jeremy and Phyllis's plan surfaces, and everyone finds out they were trying to pin a crime on Diane, Stark will likely slither out of town. However, Phyllis is teetering on losing the love and respect of her children and friends. This could be the straw that breaks the camel's back. But, could Red also lose her mind in the process?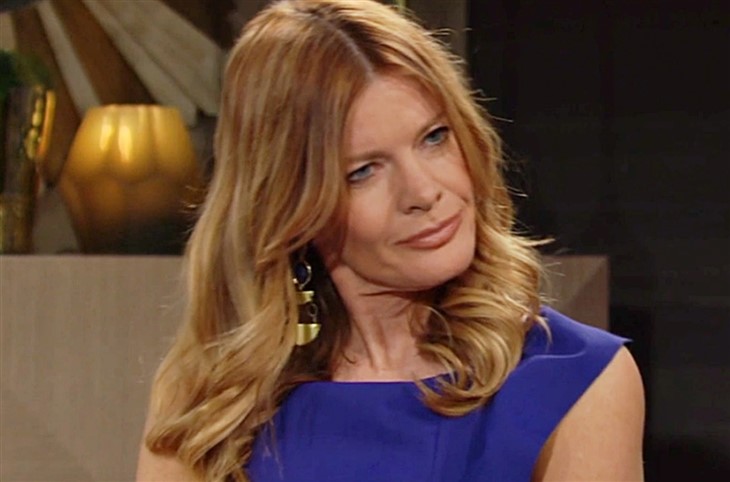 The Young And The Restless Spoilers – It Looks Like Diane Will Be Okay … But What About Phyllis?
Y&R spoilers suggest that Diane and Jack will move forward with announcing their engagement the week of March 27th. This looks like it'll happen after the all-out fight she has with Phyllis. Therefore, Phyllis and Jeremy's scheming will probably be revealed. Summer, Kyle, and Daniel Romalotti (Michael Graziadei) will come to the realization that Red has crossed a major line.
Added teasers imply that Phyllis will also make a major scene after Jack and Diane announce they are getting hitched. Will Red's kids feel as if their mother has lost it? Could Phyllis suffer a mental breakdown in front of the entire town? Will Summer and Daniel decide to take matters into their own hands and look at having her committed?
Will Phyllis succeed in bringing Diane down, or will she fail? Could she do something major that has her kids sending her to Fairview or another mental health facility? Leave your thoughts on this storyline in the comments section. Don't forget to watch the Young and the Restless on CBS this week to catch every bit of the drama! Plus check out SOS for all the latest Y&R news and spoilers.