Young and the Restless Spoilers: Summer Seduces Kyle, Devastates Lola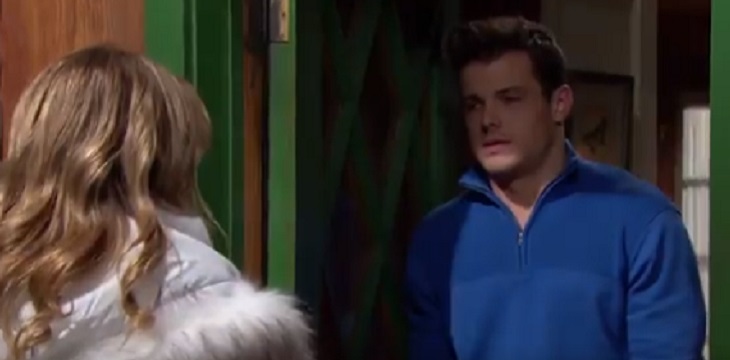 Summer Newman has only been home for a few short weeks but it looks like she's already causing some major drama! As a matter of fact, the beautiful blonde has quite a few people walking on their toes as she's set up a new man trap in Genoa City. In other words, what Summer wants is what Summer gets. Here's what you need to know.
Summer Newman [Hunter King] is determined to win back Kyle Abbott [Michael Mealor] no matter what it takes. Even though he's smitten with his new girlfriend Lola, Kyle knows that there are certain boundaries that cannot be crossed with her right now. Lola is someone who has a head on her shoulders and Kyle sees that.
But at the same time, it might be hard for him to resist his temptations and that's when Summer steps in. Summer will certainly shake things up and give Kyle doubts about Lola, especially when it comes to the next step they should take in their relationship.
The Young and the Restless head producer and writer Mal Young tells CBS Soaps in Depth in a new interview, "Summer has set her sights on Kyle, and as we know, a Newman will stop at nothing to get what they want. Summer will make a power move and rely on Fen and his rivalry with Kyle to disrupt Kyle and Lola's relationship."
But then again, Lola isn't the kind of girl who is willing to give up easily. She has strong feelings for Kyle but time will only tell if he's willing to wait for her or if he will cross a line that can never be uncrossed. Fans will find out soon enough!
Young and the Restless Spoilers: Sharon and Rey Romance Doesn't Stand A Chance https://t.co/uSkZWzAnkw pic.twitter.com/DS8vibPOEO

— SOS/CTS/HH (@SoapOperaSpy) February 12, 2019
The Young and the Restless airs weekdays on the CBS network. Check your local listings for times. Also, drop us a line with your thoughts in our comments section below.
Read more Celebrating the Soaps news, spoilers, and gossip on our The Young & The Restless homepage