Y&R Spoilers Weekly Update: Chance's New Career, Elena's Romance, Victoria's Test
Y&R spoilers weekly update for August 21 – August 25, 2023 reveal that Nikki Newman (Melody Thomas Scott) and Victor Newman (Eric Braeden) strategize. Elena Dawson (Brytni Sarpy) moves on from Nate Hastings (Sean Dominic). Speaking of Nate, he will be tested by Victoria Newman (Amelia Heinle). Plus, Chance Chancellor (Conner Floyd) considers a career change. Keep reading to find out what is coming up in the CBS soap opera.
Y&R Spoilers Weekly Recap
– Monday, August 21: Chance Chancellor's Career
Y&R spoilers for Monday, August 21 reveal that Chance is a seasoned detective with an excellent track record with the Genoa City Police Department. However, Chance will consider a career change in Monday's episode. Perhaps Chance will go into business with Sharon Rosales (Sharon Case).
Also in Monday's episode, fans can expect Chelsea Lawson (Melissa Claire Egan) and Adam Newman (Mark Grossman) to make a tough decision. This is probably regarding their son, Connor Newman (Judah Mackey).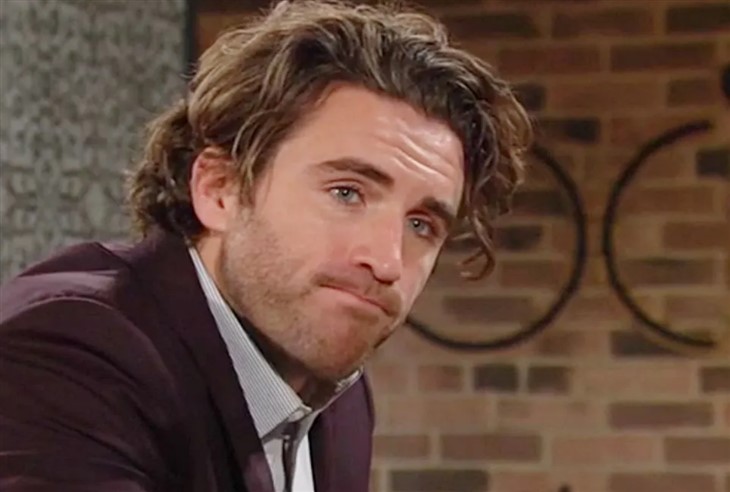 As fans recently saw, Connor attempted to run away before running into Sally Spectra (Courtney Hope). Then, Connor called his grandmother to ask if he could stay with her. So, what will Chelsea and Adam do in light of Connor's situation?
Upcoming Y&R Spoilers – Tuesday, August 22
On Tuesday, August 22, fans can expect Victor to issue an ultimatum to Adam and Nick Newman (Joshua Morrow). Meanwhile, Audra Charles (Zuleyka Silver) and Kyle Abbott (Michael Mealor) compare notes.
Plus, Victoria will give Nate a test. Despite Victoria's best safeguards, Nate seems to know all the right words to say. So, will Nate pass or fail, and what will Victoria decide to do about the corporate snake?
READ THIS: Find out what happens next on The Young and The Restless.
The Young And The Restless Spoilers – Wednesday, August 23: 'Skyle' Future
The Young and the Restless spoilers for Wednesday, August 23 reveal that Nick and Sally discuss their future together as a couple. Is Nick considering taking the next step with Sally?
Meanwhile, Kyle and Summer Newman-Abbott (Allison Lanier) make a decision about their marriage. Considering Kyle is getting even closer to Audra, it appears that Summer has no choice but to move on.
Y&R Spoilers – Thursday, August 24
On Thursday, August 24, fans can expect Victor to announce a new game plan. Victoria interrogates Ashley Abbott-McCall (Eileen Davidson). Elsewhere, Nate finally goes way too far.
The Young And The Restless Spoilers – Friday, August 25: Elena Dawson Moves On
On Friday, August 25, fans can expect Victor and Nikki to strategize against their enemies. Nick and Sharon struggle working with Adam. Plus, Elena moves on from Nate but with whom?
Which storyline are you looking forward to seeing the most during the week of August 21? Share your thoughts in the comment section below. Remember to keep watching the soap on CBS or Paramount+ to find out what happens next.
Be sure to catch up on everything happening with Y&R right now. Come back often for The Young and the Restless spoilers, news, and updates.