Kevin Costner Reveals Three Reasons For Yellowstone Exit
Kevin Costner has sparked rumors for months about his reasons for exiting Yellowstone. And after all the gossip, the actor finally got honest about why he left the popular TV show.
But Costner's confession unexpectedly took place during his child support hearing amid his divorce from his estranged wife.
Find out what Kevin shared about his top three reasons for quitting Yellowstone. And learn about the actor's new focus. Get all the details below.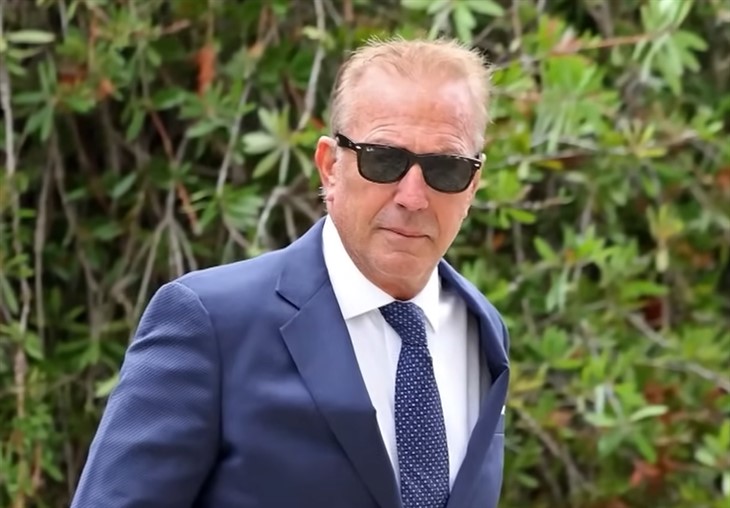 Kevin Costner Reveals 3 Reasons For Leaving Yellowstone
After months of rumors, Kevin Costner shared why he quit Yellowstone. And the 68-year-old actor made his revelation during a child support hearing.
The hearing took place as part of his divorce drama involving estranged wife Christine Baumgartner.
And Costner revealed three key reasons for his departure. First, he disclosed that a "long, hard-fought negotiation" about dividing season 5 into two parts contributed to his exit from Yellowstone, according to People.
And second, Kevin shared that he wanted to focus on his Western.
Because his four-part Western film series Horizon: An American Saga clashed with filming Yellowstone twice a year, Kevin shifted his schedule to allow for filming the first half of season 5.
However, the actor claimed that no scripts existed for the second part of season 5. And at that point, they had not concluded the first part of the season.
But problems with negotiations became Costner's third reason for quitting Yellowstone.
The actor testified during Friday's divorce hearing in Santa Barbara: https://t.co/lSsaNSSdzx

— TMZ (@TMZ) September 2, 2023
Kevin Costner's Yellowstone Exit Could Turn Into Court Case
At that point, Costner would have earned $12 million for each part of season 5. And he noted that he did want to go back for season 6. But he felt that he "couldn't help them any more."
And Kevin recalled, "We tried to negotiate, they offered me less money than previous seasons, there were issues with the creative." However, before he left, he made one final attempt to negotiate. And after that failed, his payment for the second part of Yellowstone season 5 remains unknown. However, the actor predicted, "I will probably go to court over it."
And Yellowstone creator Taylor Sheridan described himself as "disappointed. It truncates the closure of his character. It doesn't alter it," added Sheridan. "But it truncates it."
Taylor Sheridan Praises Costner's Yellowstone Work
However, Sheridan praised Costner's "creation of John Dutton [as] symbolic and powerful. And I've never had an issue with Kevin that he and I couldn't work out on the phone." But Sheridan admitted that the actor "took a lot of this on the chin and I don't know that anyone deserves it. His movie seems to be a great priority to him and he wants to shift focus. I sure hope [the movie is] worth it — and that it's a good one.
Just days after Kevin's estranged wife filed for divorce, news broke about Yellowstone ending. And rumors soared that Christine had caused Costner to exit. However, in court documents, the 49-year-old denied pressuring her husband to quit Yellowstone. "I did not pressure Kevin to leave the Yellowstone show," she insisted.
Tell us what you think. Do you feel that Kevin Costner's reasons for quitting Yellowstone seem valid?
And after you share your views, check back on our site for more TV news.