Jana Duggar Disregards Parents Jim Bob & Michelle & Breaks Strict Family Rule, Flees To LA To Visit Sister Jinger
The term "abort mission" should be put into serious consideration by "Counting On" patriarch Jim Bob Duggar. This is because almost all his daughters which his strict family rules apply to, have either broken the rules or they're on the verge of breaking them.
The "19 Kids & Counting" alums Jim Bob and Michelle Duggar raised their 19 kids to adhere to some strict laid down rules which mostly applied applies to every female counterpart of the family.
One of the rules involves the women putting on decent dressing and leaving no part of their body exposed. They're also warned against putting on pants no matter the type, jeans, leggings, or palazzo, it's a NO.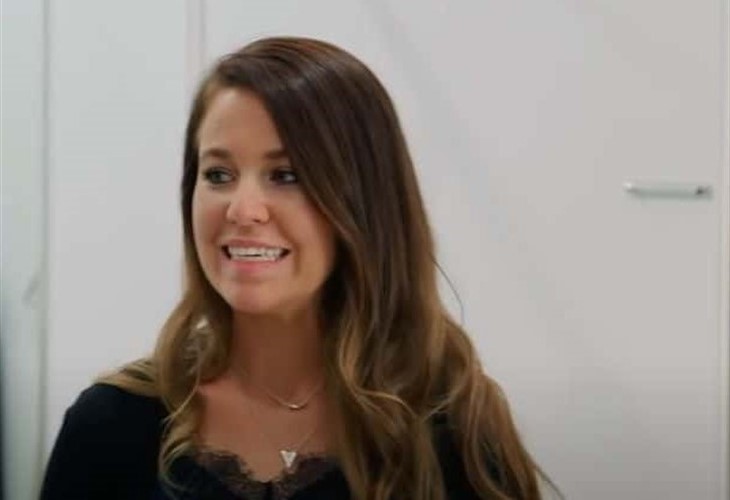 However, most of the Duggar women have gradually broken free, from Jim's niece Amy King, to his daughter, Jill, Jinger, Joy-Anna, and most recently, Jana.
Jana Duggar — Jana Duggar Spotted Hanging Out With Jinger Duggar
Every Duggar female that broke out of Jim Bob and Michelle's shackles has always been vocal in challenging their parents' beliefs and for that reason, they're tagged the rebels.
In a recent picture exclusively obtained and posted by "The U.S. Sun," Jana Duggar was spotted towing behind her younger brothers, Jason, 23, and James, 21. And, not very far away from her siblings is the rebellious Jinger Duggar, 29, in the company of her husband Jeremy Vuolo, 35.
Although Jana wore something that would be called decent — she wore a sleeveless, curve-hugging forest green dress that fell just below her knees, her body was still exposed, and to crown it all, Jinger was sporting a black sleeveless top and bright pink pants.
Jana has always been the most quiet of them all in their family, always doing what she's told and all that, it's why it was surprising to see her in LA hanging out with Jinger.
As one of the black sheep of the family, Jinger is expected to be avoided at all costs in order not to corrupt Jana's mind, but, it seems Jana doesn't need to be careful of Jinger because she too has strayed from the family ways.
Jana Duggar — Jana's Public Appearance After Breaking Strict Rule
The first time fans saw Jana in pants was last month, and it was courtesy of the YouTube video Joy-Anna, 25, posted which featured several of the Duggar females in a cafe.
Although Jana, 33, was there with sisters, Jessa, Jennifer, Joy-Anna, and Johanna, it didn't reduce the amount of shock that came after fans saw Jana in jean pants. Jana didn't just put on jean pants, she also appeared in public with it.
So, as it stands, Jana is the latest Duggar Female to break the family's strict rule
Be sure to catch up on everything happening with Jana Duggar right now. Come back here often for all the Jana Duggar's spoilers, news, and updates.