90 Day Fiance Fans Wanna Posse Up & Rescue Debbie Aguero
90 Day Fiance: The Other Way spoilers revealed that Debbie Aguero went over to Morocco and she planned on marrying Oussama. However, it soon became clear that all he wanted was a green card. So, finally, the penny dropped. But now, her son Julian wants to go to Morocco and fetch his mom. So fans put up their hands to be part of the posse.
90 Day Fiancé

Spoilers – Debbie Aguero Missed Red Flags

TLC fans often see that stars in the show seem oblivious to the most obvious red flags. Actually, it's astonishing just how much folks can be in denial of reality. Anyway, when viewers urge people to get away, they seldom, if ever, take any notice. Debbie and Oussama quickly became the topic of red-flag discussions on social media. After all, he was broke, unemployed, and no dashing catch of the century.

90 Day Fiance: The Other Way spoilers revealed that Oussama wasn't very good at hiding his intentions. Actually, he got really nasty when Debbie tried to talk about their plans. He called her "sick" and demanded that they do as he said, which is to get him stateside. In fact, she was very hurt and fans felt a bit sorry for her. Actually, she's probably one of the most popular stars on the show. Now fans want to help her son, Julian get her away from Ossama in Morocco.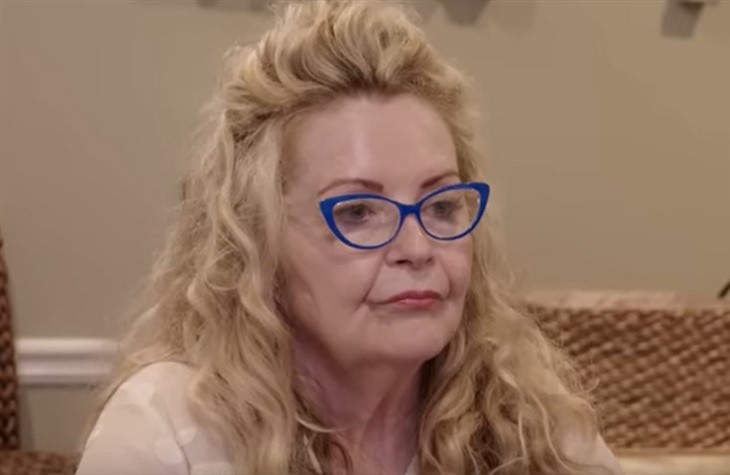 90 Day Fiancé

Spoilers – Debbie's Son On The Way To Morocco?

Debbie's son Julian isn't a small guy and if he's angry he could probably hurt someone. Anyway, he already said on the show that he thinks Oussama is simply trying to trick his mom. Pretty much everyone knows that Oussama just wanted to use Debbie and he apologized for it. Now, Julian wants to go and punish mom's lover. Actually, the show was filmed some time ago, so TLC fans really hope she isn't still in Morocco.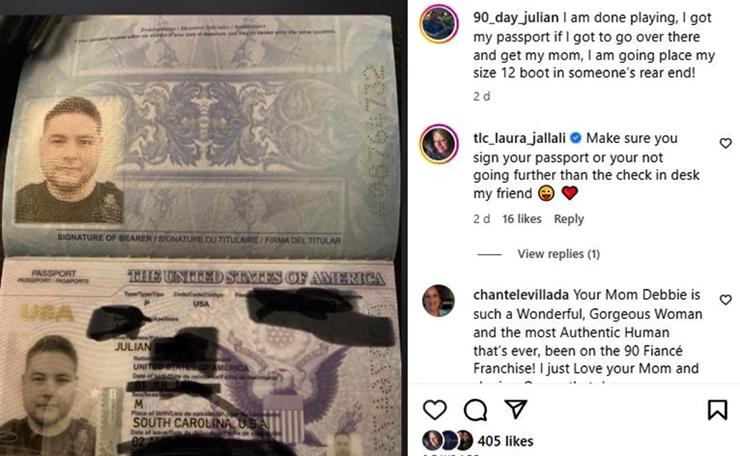 Sharing a photo of his passport, the 90 Day Fiance support character wrote, "I am done playing, I got my passport if I got to go over there and get my mom, I am going place my size 12 boot in someone's rear end!" Well, Laura Jallali, who could have sued some rescuing herself commented, "Make sure you sign your passport or your (sic) not going further than the check-in desk my friend."
90 Day Fiancé

Spoilers -TLC Fans Want To Posse Up

Plenty of Day Fiance fans said that they wanted to go with Julian. One of them wrote, "We ride at dawn!!! REGULATORS MOUNT UP!!!!!!!!!"

Meanwhile, another follower said, "I've got my passport, and I work for an airline so we fly free! Let's go rescue Mama Debbie!"

More followed: "Debbie we on our way!!"

While it is all good fun, fans seriously hope that right now, Debbie Aguero is safely in the USA enjoying some coffee with her friends.

Be sure to catch up on everything happening with the TLC franchise right now. Come back here often for more 90 Day Fiance: The Other Way spoilers, news, and updates.