B&B Recap And Spoilers Friday, June 2: RJ Confides In Hope, Brooke Walks Away, Taylor's Betrayal
The Bold And The Beautiful spoilers and recap for Friday, June 2 indicate Deacon Sharpe (Sean Kanan) reminds Brooke Logan (Katherine Kelly Lang) of their past but she wonders where this is coming from. Deacon remembers his conversation with Taylor Hayes (Krista Allen). Ridge Forrester (Thorsten Kaye) and Taylor discuss their relationship. RJ Forrester (Joshua Hoffman) visits Hope Spencer (Annika Noelle).
The Bold And The Beautiful Spoilers – RJ Forrester Worries About His Mom
RJ asks Hope how Brooke is really doing. Hope tells RJ he is a good son. RJ wants to help Brooke if she needs it. RJ asks how much time Brooke spends with Taylor. RJ questions if this truce will hold up. Hope thinks this friendship might actually last. RJ is glad Brooke has a friend but is that enough? RJ wonders if Brooke will be ok without Ridge. Hope wonders if RJ ever thought that Brooke might like being single.
RJ says this is a lot different than when they were going up. RJ remembers how Ridge used to build Brooke up and then let her down. RJ tells Hope how much having her around meant to him growing up. RJ says something just doesn't sit right with him over this. Hope says a part of Brooke will always love Ridge.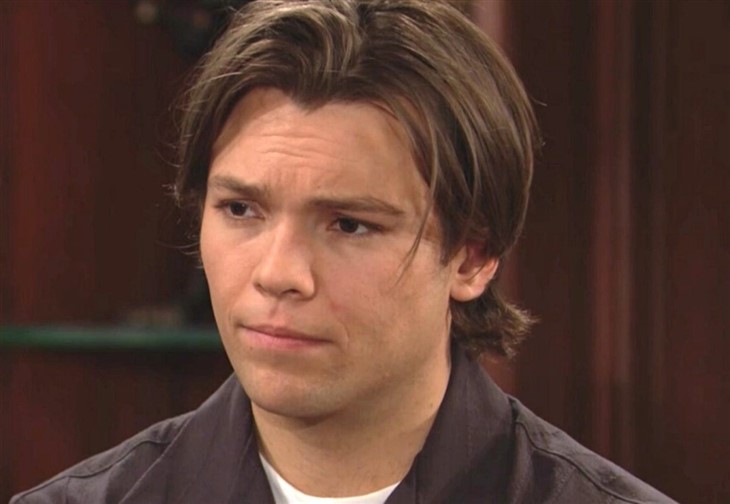 B&B Spoilers – Brooke Logan Is Wise To Taylor Hayes
The Bold And The Beautiful spoilers Brooke asks Deacon why he thinks this is possible now. Brooke asks if someone put Deacon up to his. Deacon tries to cover for Taylor, but Brooke thinks Hope put Deacon up to this. Deacon says Brooke has this all wrong. Deacon tells Brooke it isn't Hope. Brooke tells Deacon to tell her who it is then.
Brooke wonders if Paul Hollister (Hollis W. Chambers) was behind this. Deacon starts to leave. Brooke asks Deacon if it was Taylor. Brooke is stunned that Taylor did this. Deacon says Taylor thought she was helping him. Brooke says they made a pact. Brooke thought their friendship meant as much to Taylor as it did her.
Deacon tries to cover for Taylor. Brooke says it hurts that Taylor did this. Brooke says they weren't going to fight over Ridge. Deacon tells Brooke not to let her friendship with Taylor end after this. Brooke says it is time to unfriend a friend.

The Bold And The Beautiful – Taylor Hayes Makes A Play For Ridge Forrester
Taylor wishes she could go to Rome. Taylor wants to be there to support Thomas Forrester (Matthew Atkinson), Steffy Forrester (Jacqueline MacInnes Wood), and Ridge. Ridge says someone is angling for a trip to Rome. Ridge thinks that will mean a lot to the kids. Taylor always thought Rome was romantic. Ridge says Taylor, Steffy, and Thomas mean the world to him.
Taylor says they have been on a journey. Taylor especially misses the early years. Taylor can't help but wonder if they could share those things again. Taylor misses the little things. Taylor has stayed away convincing herself she was done. Ridge asks about Taylor's friendship with Brooke. Taylor doesn't think Brooke has held up her end of the bargain very well.
Taylor tells Ridge that Brooke hasn't changed. Taylor tells Ridge not to fall for this anymore. Eric Forrester (John McCook) needs to see Ridge right away. Brooke confronts Taylor. Brooke says Taylor is a backstabbing trader.
Be sure to catch up on everything happening with B&B right now. Come back here often for The Bold And The Beautiful spoilers, news, and updates.