B&B Recap And Spoilers Thursday, June 8: Carter's Update, Thomas Questioned, Liam Upset
The Bold And The Beautiful spoilers for Thursday, June 8 reveal Carter Walton (Lawrence Saint-Victor) updates Thomas Forrester (Matthew Atkinson) and Ridge Forrester (Thorsten Kaye) on the details of their trip. Taylor Hayes (Krista Allen) offers her support. Hope Spencer (Annika Noelle) is practicing her Italian with Liam Spencer (Scott Clifton). Liam is still concerned about Thomas.
The Bold And The Beautiful Spoilers – Carter Walton Finalizes Plans
Thomas invites Taylor to stay till the end of their meeting. Ridge talks about how good this trip is going to be. Carter tells Thomas how he has proven himself. Thomas talks about how incredible this change is. Taylor says Thomas saved the line. Carter gets a message from a buyer. Carter has to take an international call. Thomas asks if Carter is on fire or what. Thomas understands how grateful he should be for this new opportunity.
B&B Spoilers – Hope Spencer Refuses To Leave Thomas Forrester Behind
The Bold And The Beautiful spoilers Liam is afraid that Thomas is going to manipulate Hope. Liam doesn't want Thomas to go to Rome for the show. Hope says Thomas has to go because of the buyers. Liam and Hope argue over Thomas' presence on this trip. Hope tells Liam she cannot do this. Hope doesn't want to hurt Liam but she cannot do this without Thomas.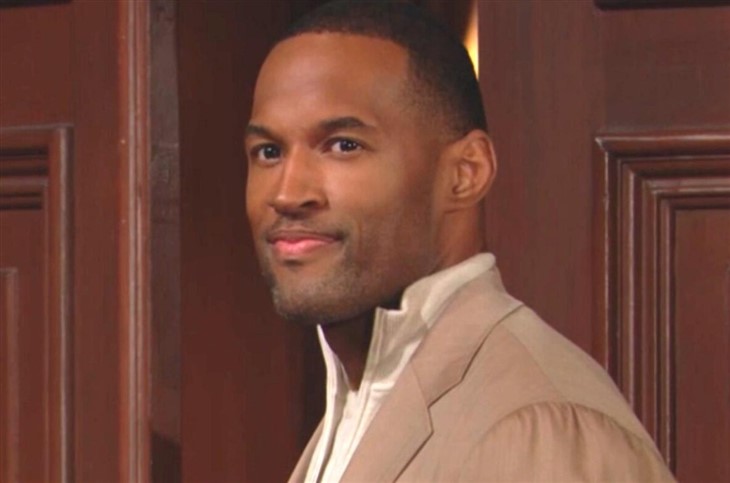 Liam says Hope and Thomas almost spent the night in San Francisco. Liam says Thomas doesn't have to be in Rome. Hope says Thomas has been nothing but professional. Hope isn't about to tell Ridge that his son cannot go on this trip when it is his collection too. Liam doesn't want to see Hope get betrayed again. Hope doesn't need Liam's protection, she needs his trust. Liam says the trouble is brewing.
Hope needs to go to the office. Liam cannot work over concerns about Hope and Thomas. Liam grows more concerned about Hope and Thomas. Hope arrives at work and meets with Thomas. Thomas tells Hope that Carter is fielding calls left and right. Thomas asks if something is wrong. Hope tells Thomas that Liam has a problem with them going to Rome together.
Hope says Liam never believes her. Thomas and Hope agree that they make a good team. Hope tells Thomas what she said to Liam about Thomas going. Thomas says everyone believes this is their finest collection. Thomas says this could change their lives.
The Bold And The Beautiful Spoilers – Thomas Forrester Learns About Office Gossip
Ridge and Taylor tell Thomas about the office talk about him and Hope. Thomas wants to know what Ridge and Brooke are asking him. Thomas learns that Steffy Forrester (Jacqueline MacInnes Wood) is the one who is worried about this. Taylor doesn't want anyone to jeopardize Thomas's recovery. Thomas and Hope work together and are co-parents, nothing more.
Thomas says there is no reason for any concern about Hope and him working together. Ridge gives Taylor some tea to help her voice. Ridge hopes that Steffy is overreacting. Taylor says they won't worry but will keep their eyes open.
Be sure to catch up on everything happening with B&B right now. Come back here often for The Bold And The Beautiful spoilers, news, and updates.