B&B Spoilers: Eric Summons Carter, Overdue Firing?!
The Bold and the Beautiful (B&B) spoilers tease that Carter Walton (Lawrence Saint-Victor) is about to be mobbed—in a good way—at Forrester Creations. Are all of his lost loves coming back for a reunion? Not exactly, but there will be a celebration of sorts. When he is asked to see the CEO, Carter naturally wonders if he's about to receive some bad news.
The Bold And The Beautiful Spoilers – Carter Walton Not In Trouble
He also thinks he could be about to be asked to put on his fireman's helmet and quash fires. Nope, nothing of the sort! Instead it is a happy event in celebration of the hunky lawyer who has had more romances than can be counted.
During the week of February 27-March 3, Eric Forrester (John McCook) announces that it's time for Carter's 10 year Forrester Creations anniversary party.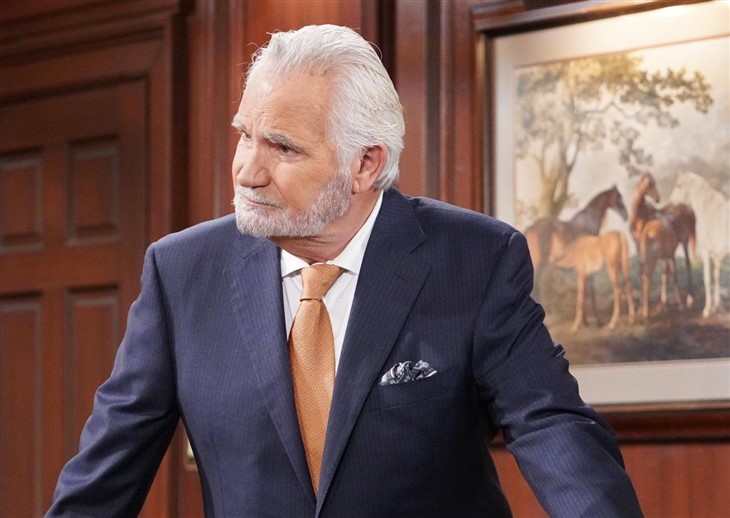 Carter looks on a table nearby and sees his card and a present. Aw!
As CEO and Donna Logan's (Jennifer Gareis) arm candy, Eric will say a few words to honor Carter's contributions to Forrester Creations.
B&B Spoilers – Carter Walton Is A Model Employee
The Bold and the Beautiful spoilers tease Eric considers his employee to be like family despite that red hot affair he had with his wife Quinn Fuller (Rena Sofer). Water under the bridge! It's made clear that there are no hard feelings when Eric shakes Carter's hand.
Also in the room to celebrate Carter are Eric's granddaughter Steffy Forrester (Jacqueline MacInnes Wood) and Hope Spencer (Annika Noelle). They are happy to congratulate the hard worker.
The Bold And The Beautiful Spoilers – Big Anniversary
In this case, reel life imitates real life. That's because it's been 10 years since Lawrence Saint-Victor joined B&B. what would a reunion be without flashbacks? Let's hope there are plenty of fun flashbacks as the crowd gathers to praise the lawyer and officiant.
There may be a few flashbacks to remind fans of familiar storylines and some of Carter's best moments.
Carter and Katie Logan (Heather Tom) are in a fresh relationship and spoilers indicate that will gather steam in the months to come. Congratulations Lawrence Saint-Victor on a stellar decade entertaining loyal B&B fans!
Be sure to catch up on everything happening with B&B right now. Come back here often for The Bold and the Beautiful spoilers, news, and updates.