The Bold and the Beautiful Comings and Goings: Hunter Tylo Returns, Plus Another Familiar Face!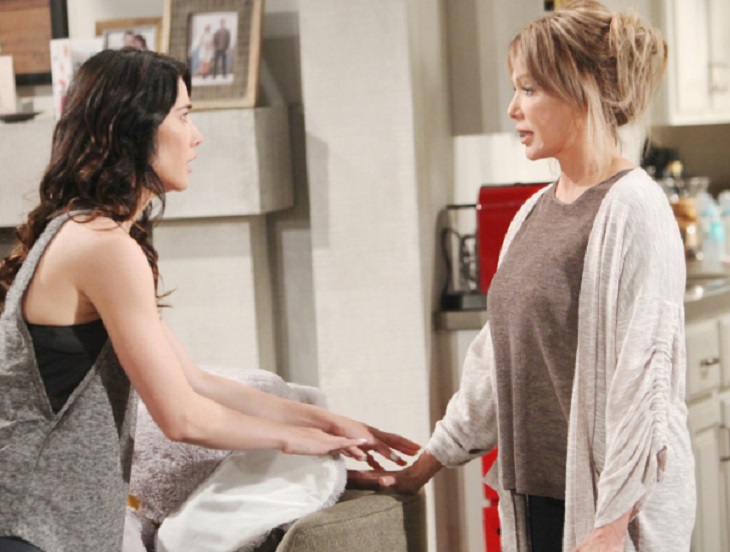 The Bold and the Beautiful comings and goings indicate that actress Hunter Tylo will be reprising her role in the coming weeks. Also, expect to see some royalty return to Los Angeles to get back to work at Forrester Creations.
B&B spoilers indicate that fans will see the return of Simon, played by Achileas Andreas of Greece. This real-life Greek prince will be reprising his role as one of the Forrester Creations interns beginning on June 18. Also, Taylor Hayes, will be returning on June 22.
Actress Hunter Tylo plays Steffy's mother and from what we know already, there's a good chance that she'll be sticking around long enough to help give her daughter the support she desperately needs right now.
LOVE B&B? SUBSCRIBE TO OUR THE BOLD AND THE BEAUTIFUL NEWSLETTER, HERE!
In addition, Alison, played by Theodora Greece, will return as Bill's trusty assistant. She's also Achileas Andreas' real life aunt. Her first episode will be on June 19.
Also, the real life dance students of Chapman University will appear on June 18 as part of Emma's (Nia Sioux) elaborate dance number. They include dancers Sarah Boardman, Kai Ogawa, Lindsay Sandri, Lily Thongnuam and Annie Von Heydenreich.
In the meantime, drop us a line with your thoughts in our comments section below. Tell us, are you excited to see some of these familiar faces back on daytime television? Who do you think should return? Let us know!
Also, don't forget to check back with Celebrating The Soaps for all the latest news, updates and spoilers on General Hospital, Days of Our Lives, The Bold and the Beautiful, and The Young and the Restless.
The Bold and The Beautiful airs weekdays on the CBS network.
---
Read more news, spoilers, and gossip on our The Bold and The Beautiful homepage!
Want up-to-the-minute soaps news, spoilers, and gossip on your social feeds? Just hit 'Like' on our Facebook page and 'Follow' on our Twitter account.