The Bold and the Beautiful Preview Week Of May 1: Bill's Fierce Battle, Is Carter Fighting Losing Battle?
The Bold and the Beautiful spoilers for the week of May 1 reveal that a new promo clip has been released. This one features Bill Spencer (Don Diamont), Carter Walton (Lawrence Saint-Victor) and Katie Logan (Heather Tom).
Bill lays out his plan to Wyatt Spencer (Darin Brooks). Bill doesn't plan on losing, either. So, is Carter fighting a losing battle? Keep reading to find out what his coming up in the CBS soap opera.
Bill Spencer's Vow
B&B spoilers for the week of May 1 reveal that the promo clip begins with Bill. In the scene, Bill is trying to convince Katie that he wants their life back. However, Bill has made these kinds of promises and statements before.
Each time that Bill says these things, he really means it. Bill just has a problem staying satisfied once he "wins." That leads to Bill's eyes wandering and Katie gets betrayed. Then, Bill promises to change and eventually, Katie gives in. Then, the cycle repeats endlessly.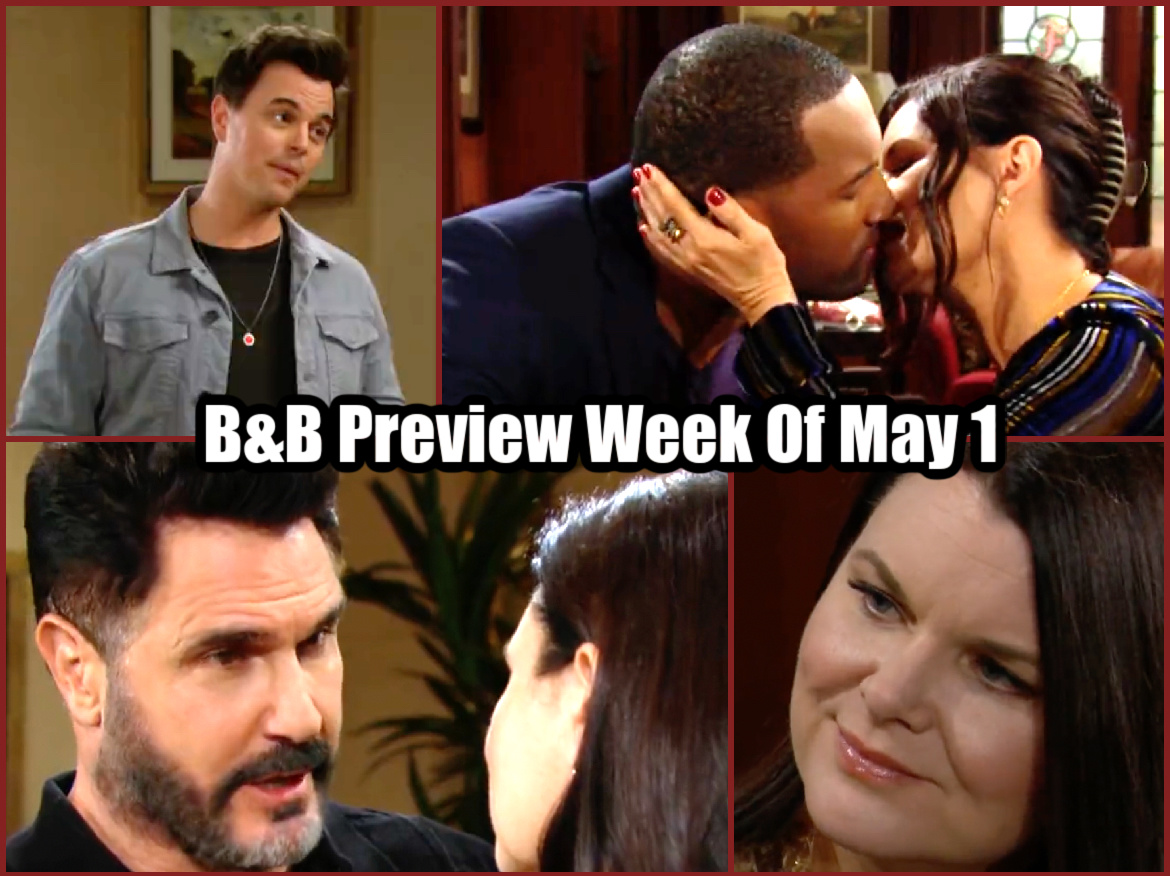 B&B Spoilers: Wyatt Spencer's Guidance
In the promo clip for the week of May 1, Bill is talking to Wyatt about Katie. As Bill lays out his new plan, Wyatt chuckles. Wyatt mentions how Bill seems to have it all figured out. However, Wyatt reminds Bill about Carter. That is when Bill makes a confession.
It seems that Bill thought Carter wasn't real competition. However, Bill is underestimating the connection that Carter and Katie have built so far. Plus, Katie really wants loyalty and so far, Carter has provided that.
So, Bill might be surprised that Katie isn't letting go of Carter as quickly as expected. Bill isn't going to give up, though. Bill will just up the ante, but he could go way too far.
https://twitter.com/BandB_CBS/status/1652689263090364417
Katie Logan's Dilemma
The Bold and the Beautiful spoilers for the week of May 1 reveal that Katie will tell Carter the main reason why she can't go back to Bill. This reason has nothing to do with love or faithfulness. It has to do with Bill only wanting what he can't have, which is her.
That is when Carter brings up an interesting question. Carter asks if Katie only wants Bill when she can't have him too. As fans recall, Katie fought pretty hard to save Bill when Sheila Carter (Kimberlin Brown) was part of his life. So, the "grass is greener" perspective might not just be on Bill. Perhaps Katie is like that a bit, too.
The Bold And The Beautiful Spoilers: Carter Walton's Fate
So, which man will Katie end up with? Does Katie belong with Bill despite the multiple betrayals? Or is Katie's future with Carter? Share your thoughts and remember to keep watching the CBS soap to find out what happens next.
Be sure to catch up on everything happening with B&B right now. Come back often for The Bold and the Beautiful spoilers, news, and updates.