The Bold And The Beautiful Recap And Spoilers Thursday, July 20: Finn's Feelings Change, Liam Tells Steffy the Truth, Wyatt  Stunned
The Bold And The Beautiful spoilers for Thursday, July 20 show that John "Finn" Finnegan (Tanner Novlan) visits Sheila Carter (Kimberlin Brown) for her pretrial exam. Sheila will always be glad to see him.
Liam Spencer (Scott Clifton) sits at Il Giardino thinking about the divorce when Steffy Forrester (Jacqueline MacInnes Wood) shows up. Liam didn't expect to see her today. Steffy asks how things are going with him and Hope Spencer (Annika Noelle).
Hope is at work thinking about the divorce when Wyatt Spencer (Darin Brooks) shows up. Wyatt wants to know what is going on between Hope and Liam.
The Bold And The Beautiful Spoilers: John Finnegan's Feelings About His Mother Have Changed
Finn tells Sheila this shouldn't take too long. Sheila doesn't have anywhere she needs to be. Finn asks if Sheila has had any issues since her heart attack. Sheila says Finn could have let her die but didn't.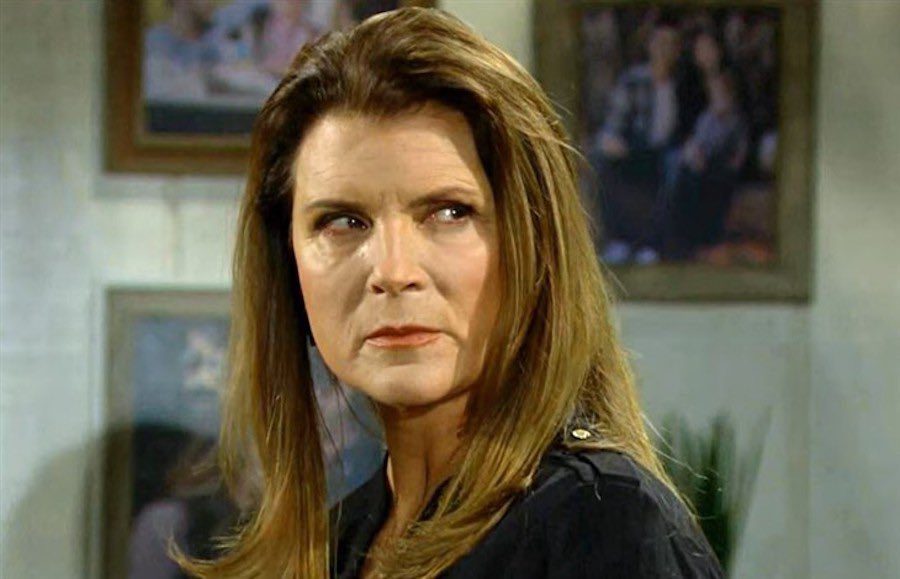 Finn saved his mother's life. Finn is a doctor and he did what he would for any other patient. Sheila says times like this make her forget that she may never be a free woman again.
Finn says Sheila's heart is racing. Finn asks about more symptoms. Sheila tells Finn how much she loves him and her grandson. Sheila loves Finn more than her life. Sheila is grateful that she gave birth to Finn.
Finn says Sheila is healthy enough to stand trial. Finn says he will be at the hearing. Sheila says she will get to see Finn one last time. Finn turns to leave and Sheila stops him.
Sheila loved him from the second he was born. Sheila never stopped loving Finn. Sheila tells Finn that having him was the proudest moment of her life.
Sheila grabs Finn and hugs him. Finn drops his bag and hugs her back. Finn says when Sheila holds him like that it feels like something he has been missing his whole life.
Hope Spencer Tells Wyatt Spencer About The Divorce
The Bold And The Beautiful spoilers suggest that Hope asks if Wyatt came to read her the riot act. Wyatt wants to see where Hope's head is at. Wyatt asks what Hope is doing.
Hope says she didn't know what she was thinking. Hope says the more she thinks about this the more she believes it needed to happen. Hope says Liam still has feelings for Steffy.
Hope says she has been through this for years and Liam never gave her the same grace she has given him. Wyatt says Liam and Steffy have been over for years.
Hope compares this to Brooke Logan (Katherine Kelly Lang), Ridge Forrester (Thorsten Kaye), and Taylor Hayes (Krista Allen). Liam says Hope and Liam are nothing like Brooke and Ridge. Wyatt thinks Hope should fight for her marriage.
Hope says Liam walked out and she is getting off the ride. Hope tells Wyatt that they signed the divorce papers. Wyatt cannot believe that Liam and Hope have already signed the papers.
Hope says this is about so much more than that kiss in Rome, this is about years of betrayal and Steffy's place in Liam's heart.
B&B Spoilers: Steffy Forrester Is Shocked By Liam Spencer's Admission
Steffy doesn't want to pry. Steffy doesn't believe Hope and Liam have solved anything. Liam tells Steffy about the divorce papers. Steffy thinks Hope is deflecting.
Liam promises not to cross any more lines with Steffy. Liam has a lot of respect for Finn. Liam talks about how psychotic Sheila is. Steffy thinks Sheila is out of their lives for good.
Steffy says Finn knows not to fall into Sheila's trap. Finn will never set eyes on Sheila again.
Be sure to catch up on everything happening with B&B right now. Come back here often for The Bold And The Beautiful spoilers, news, and updates.