The Bold And The Beautiful Recap: Thomas Makes His Case, Finn Welcomes Luna, Hope Loves Thomas
The Bold And The Beautiful recap for Friday, November 17, 2023, indicate that Brooke Logan (Katherine Kelly Lang) believes Thomas Forrester (Matthew Atkinson) should give home some space.
The Bold And The Beautiful Recap Highlights
Thomas says Hope Logan (Annika Noelle) will tell him if she wants him to back off. Steffy and John "Finn" Finnegan (Tanner Novlan) continue to talk with RJ Forrester (Joshua Hoffman) and Luna Nowaza (Lisa Yamada).
The Bold And The Beautiful Recap – Hope Logan Loves Thomas Forrester
Hope tells Liam that he is seeing her getting on with her life Liam tries to convince Hope that he still loves her and always will. Liam believes that Hope feels the same.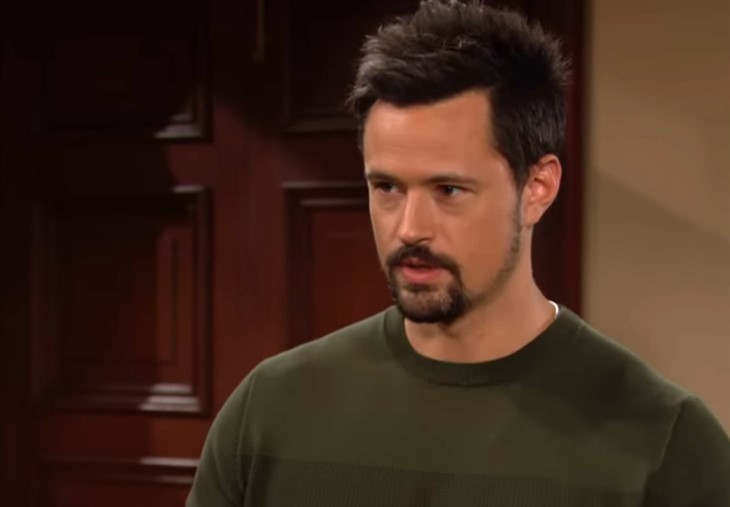 Liam keeps bringing up what Thomas did with their daughter. Hope has forgiven Thomas. Hope tells Liam that Thomas loves her for her. Liam doesn't like the choices that Hope is making.
Hope tells Liam that he threw them away. Hope wanted all of Liam's heart and she never had it. Liam always kept Steffy on the back burner Liam blames Hope for kissing Thomas.
Hope says he still ran to Steffy. Hope tells Liam that she is fine with her relationship with Thomas. Hope tells Liam she is open to anything. Liam asks if she means another baby. Hope says maybe.
Liam asks if she and Thomas are using protection and she tells him it is none of his business Thomas makes her happy.
Thomas comes in and asks Hope if she is ok. Liam asks if they can stop this. Hope knows that Liam loved her all of those years but this is not Liam's home anymore.
The man in her life now is Thomas, the man who loves her with all his heart and she loves him for that. Thomas hugs Hope and repeats what she said.
MUST READ – The Bold And The Beautiful Spoilers: Luna's Life In Serious Danger
Hope loves Thomas. Thomas and Hope kiss as lLiam watches through the window
John Finnegan Wants Luna Nowaza To Feel Welcome
The Bold And The Beautiful spoilers reveal that Finn and RJ leave Steffy and Luna to talk. Luna tells Steffy how close she and Finn used to be.
Luna is glad they are getting reacquainted. Steffy tells Luna she should allow RJ to teach her how to surf. Steffy can see that Luna is into RJ. Luna wants to know if she can tell Steffy something. Luna tells Steffy how nervous she was to meet her.
Luna says she is attracted to RJ because of his loyalty. Luna sees that Steffy is the same way. Luna can't help but be attracted to RJ, but he looks good too.
MUST READ – B&B Spoilers: Liam Spencer's Mental Health Crisis
Finn says this is very cool for him. Finn knows that Luna has been having trouble with Li Finnegan (Naomi Matsuda). Finn wants Luna to always feel welcome there. Luna wishes their moms could get along.
B&B Recap -Thomas Forrester Tries To Reassure Brooke Logan
Brooke tries to tell Thomas that Hope was happy with Liam. Brooke believes that Hope misses that.
Thomas tells Brooke that Hope wants someone who puts her first. Hope doesn't want anyone who's feelings are divided between her and someone else.
Thomas realizes that Brooke doesn't want him with Hope. Thomas hopes that Hope will open her heart to him. Brooke warns Thomas not to read so much into this. Thomas leaves to meet Hope.
Be sure to catch up on everything happening with B&B right now. Come back here often for The Bold And The Beautiful spoilers, news, and updates.