The Bold And The Beautiful Recap Wednesday, September 13: Ridge Confused, What's Up With Luna? RJ Shows Promise
The Bold And The Beautiful recap for Wednesday, September 13, 2023, indicate that Ridge Forrester (Thorsten Kaye) doesn't know what Eric Forrester (John McCook) meant.
Ridge is thrilled that RJ Forrester (Joshua Hoffman) is working with Eric. Brooke Logan (Katherine Kelly Lang) says it seems like Eric is in direct competition with Ridge.
Eric tells RJ how proud he is of him. Donna Logan (Jennifer Gareis) suggests they call Ridge in on this too.
The Bold And The Beautiful Recap Highlights
Donna asks Eric how he is doing and figures out that the trimmers are getting worse. Luna arrives at Donna's and introduces herself. RJ thanked Luna for delivering those supplies.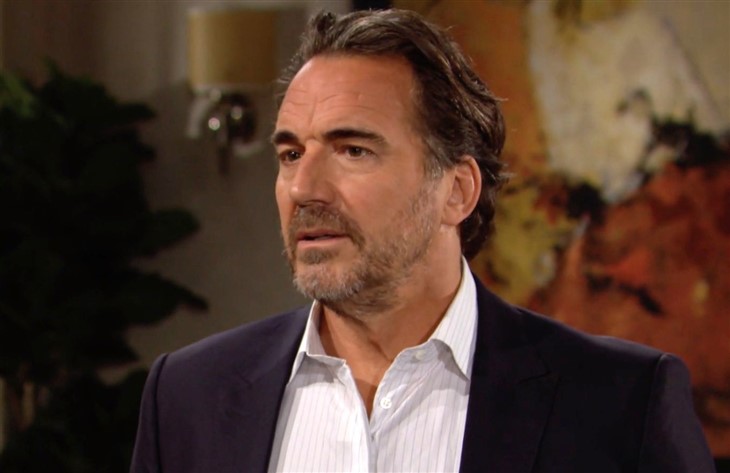 Luna loves Eric's house. Eric asks how long Luna has been out of fashion school. Donna admits that she didn't even look at Luna's application.
Luna talks about how she is making deliveries to the Forrester mansion. Luna says this design is the most beautiful thing she has ever seen. Eric needs to adjust one of the dresses.
B&B Recap – Ridge Forrester Believes RJ Forrester Has More Talent Than All Of Them
The Bold And The Beautiful spoilers Ridge wants to know how RJ is doing. Brooke says RJ and Eric reminded her of Ridge working with Eric years ago.
Ridge thinks that RJ has more talent than all of them. Brooke says she knows Ridge's head must be spinning now that Eric is creating a collection without him. Ridge says Eric does this all of the time. However, RJ is designing.
MUST READ – B&B Spoilers Next 2 Weeks: Playing Cupid, Luna's Mystery, Donna's Secret
Ridge says they are doing great. Ridge is afraid that Eric is going to make himself sick doing this. Brooke wonders what is going on in Ridge's head. Ridge says Brooke knows how much he loves his dad.
Eric wanted to take a break and Ridge gave him that. Ridge says Eric is still designing but he isn't sure it is good for Eric. Ridge says he can do this in one shot, maybe Eric needs to step up his game.
The Bold And The Beautiful Recap – RJ Forrester Is The Anointed One
Luna watches and Eric and RJ collaborate. Donna tells Luna this is going to be the best line yet. RJ asks Eric if Luna is still watching. RJ is nervous because of Luna.
Eric gives RJ an out and he refuses. RJ doesn't know how much this means to Eric. Eric says RJ is the anointed one, the only child of Ridge and Brooke. Eric is going to use the energy that RJ brings to this collection to bring it to life.
Be sure to catch up on everything happening with B&B right now. Come back here often for The Bold And The Beautiful spoilers, news, and updates.