The Bold And The Beautiful Recap Wednesday, September 20: Douglas Makes A Case, Li Urges Finn To Act, Deacon Almost Busted
The Bold And The Beautiful recap for Wednesday, September 20, 2023, indicate that Douglas Forrester (Henry Joseph Samiri) tells Hope Logan (Annika Noelle) that he promises they will be happy if she gives Thomas Forrester (Matthew Atkinson) another chance.
Li Finnegan (Naomi Matsuda) stops by to check on John Finnegan (Tanner Novlan). Finn tells Li he talks to Steffy Forrester (Jacqueline MacInnes Wood) as much as possible.
The Bold And The Beautiful Recap Highlights
Li makes sure that Finn knows he cannot have anything to do with Sheila Carter (Kimberlin Brown). Finn doesn't want to run Steffy away for good.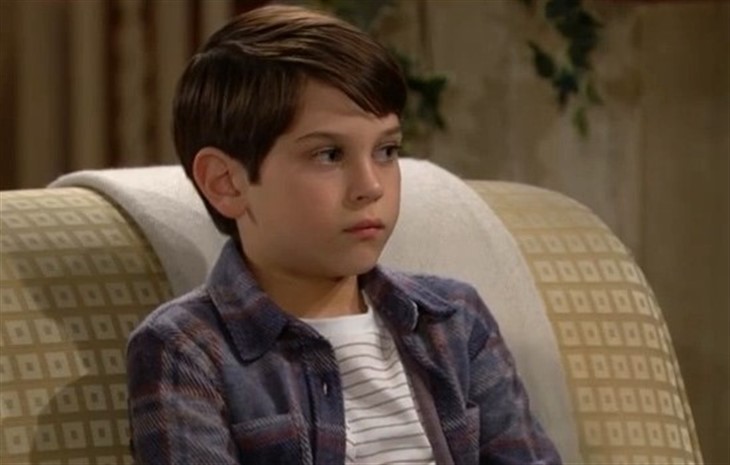 Finn argues that Sheila got the message that he wants nothing to do with her. Li tells Finn he has to shut Sheila down because she will never stop trying to get in contact with Finn. Finn asks what Li has in mind. Li says Finn is a doctor.
Li says Finn had one chance to let Sheila day. Finn says he could not go against the oath he took to do no harm. Li tells Finn he has to do this or Steffy will never come home.
Li tells Finn that Sheila is not his mother, she is. Li has pushed Finn to be the man he is.
Finn knows that she is his mother. Finn did not invite Sheila there, she came on her own. Li tells Finn that Sheila will be back.
Sheila will never keep her distance as long as she knows Finn loves her. Finn needs to find that twisted connection he has to Sheila and get rid of it forever.
B&B Recap – Deacon Sharpe Cannot Be Caught With Sheila Carter
The Bold And The Beautiful spoilers reveal that Sheila comes by Deacon Sharpe's (Sean Kanan) apartment. Sheila wasn't Deacon to be his bad-boy self.
Deacon is afraid they will get caught and he will lose his daughter. Sheila tries to compare her relationship with Finn to Deacon's relationship with Hope. Deacon says he didn't shoot Hope.
Sheila tells Deacon that with Steffy out of the way she can have a relationship with Finn. Deacon says Finn will choose Steffy every time.
Steffy doesn't love Finn the way she should. Sheila doesn't make Finn fight for her love and affection. Finn doesn't have to be in pain because he has his mother. Sheila is desperate for Finn to see how much she loves him.
MUST READ – B&B Spoilers: Update On Krista Allen's Status On Show
Sheila admires her son more than anything in this world. Deacon loves Hope more than anything. Brooke Logan (Katherine Kelly Lang) or Hope cannot find out.
Deacon could lose his restaurant as well. Hope needs him right now, Deacon cannot mess this up. Sheila asks what Deacon is saying. Hope arrives and knocks on the door. Hope starts to turn the knob and Deacon starts to panic.
The Bold And The Beautiful – Thomas Forrester Is Grateful To His Son
Thomas thanks Douglas for his support. Thomas is thankful that Douglas has faith in him and believes he has changed. Thomas says it means so much to him that Douglas believes in him.
Douglas says that Thomas is a good dad. Douglas asked Hope to find some forgiveness for him so they can be a family. Douglas made sure that Hope knew that Thomas didn't put him up to this.
Douglas knows that Hope is sad because Liam Spencer (Scott Clifton) left. Douglas believes they can fix that. Thomas is glad that Douglas believes he can make Hope happy.
Thomas tells Douglas they cannot pressure Hope. Hope goes to see Deacon. Hope tells Douglas they will always be a family.
Be sure to catch up on everything happening with B&B right now. Come back here often for The Bold And The Beautiful spoilers, news, and updates.