The Bold And The Beautiful Spoilers August 11: RJ Has Questions, Hope Opens Up, Finn Sets Priorities
The Bold And The Beautiful spoilers for August 11 indicate that RJ Forrester (Joshua Hoffman) will question Hope Logan (Annika Noelle). Hope reveals why her marriage fell apart. John "Finn" Finnegan (Tanner Novlan) makes his priorities clear.
The Bold And The Beautiful Spoilers – RJ Forrester Tries To Help Hope Logan
The Bold and The Beautiful spoilers reveal that RJ is still concerned about Hope and Liam Spencer's (Scott Clifton) marriage.
RJ knows that Hope and Liam loved each other and wanted to be together. However, now Hope's marriage seems to be over and he would like to help Hope to fix things. Unfortunately, Hope isn't interested in that.
Liam doesn't want to get back with Hope either and as much as he wants to blame it on Thomas Forrester (Matthew Atkinson), it is just an excuse.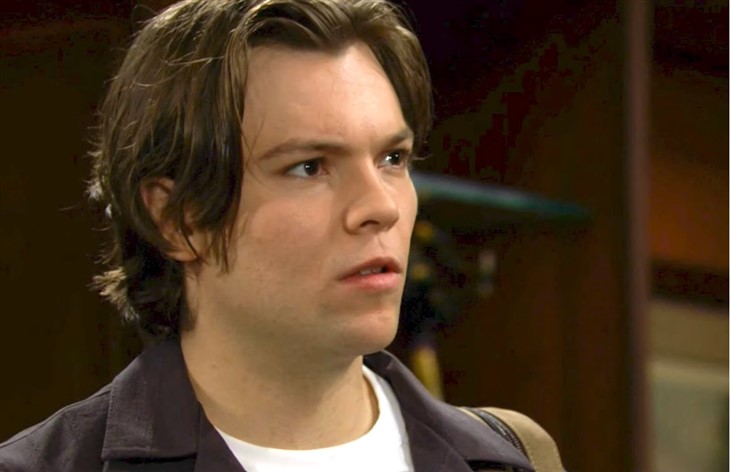 Liam has recently revealed that he never stopped loving Steffy Forrester (Jacqueline MacInnes Wood) and wants her back. Unfortunately, Hope already figured this out.
B&B Spoilers – Hope Logan Opens Up
RJ is Hope's little brother and he wants his siblings to be happy. Unfortunately, three of his siblings are currently involved in what can only be described as a mess.
RJ's sister, Hope is sleeping with his brother, Thomas, while Liam is lusting after his sister Steffy. This is a lot for anyone to keep up with but Hope is tired of playing second fiddle to Steffy when it comes to Liam.
As much as Hope likes Thomas currently, he is not the reason that she left Liam. When Liam demanded a divorce, Hope knew that he would run straight to Steffy because that is what he has always done, why change now?
Hope wants a life of her own and it that also includes Thomas, so be it. At least she isn't having to fight for Thomas's attention.
The Bold And The Beautiful Spoilers – John Finnegan Makes His Priorities Clear
Finn has faced a lot of anger over the past week and after a stern lecture from Ridge Forrester (Thorsten Kaye), he has made up his mind to take a stand.
Yes, Liam is trying to undermind Finn's marriage to Steffy. However, Finn has the choice to sulk over Liam's actions or to take actions of his own to get his wife back.
Finn will vow that he knows where his priorities lie and that Sheila Carter (Kimberlin Brown) can no longer be in his life. Will Steffn and Li Finnegan (Naomi Matsuda) forgive Finn for his lack of judgment?
Can Finn put his family back together before Liam moves in and it is too late? Finn knows he needs to fight for his marriage and it is high time Liam learns his place.
Be sure to catch up on everything happening with B&B right now. Come back here often for The Bold And The Beautiful spoilers, news, and updates.