The Young And The Restless Spoilers Friday, August 11: Daniel Reserved, Sharon's Onto Adam, Nikki Calls Out Nate
The Young And The Restless spoilers for Friday, August 11 reveal that Daniel Romalotti Jr. (Michael Graziadei) is quite reserved when it comes to Phyllis Summers (Michelle Stafford) paying for her crimes.
Sharon Rosales (Sharon Case) feels that Adam Newman (Mark Grossman) is up to no good. Nikki Newman (Melody Thomas Scott) will once again call out Nate Hastings (Sean Dominic).
The Young And The Restless Spoilers – Daniel Romalotti Stands His Ground
The Young and The Restless spoilers indicate that Daniel is fed up with Phyllis and all of her drama. After all, Phyllis pulled himself and Summer Abbott (Allison Lanier) into this mess when she faked her death to get back at Diane Jenkins-Abbott (Susan Walters). Phyllis' actions almost got Summer sent to prison and led to the break-up of her marriage.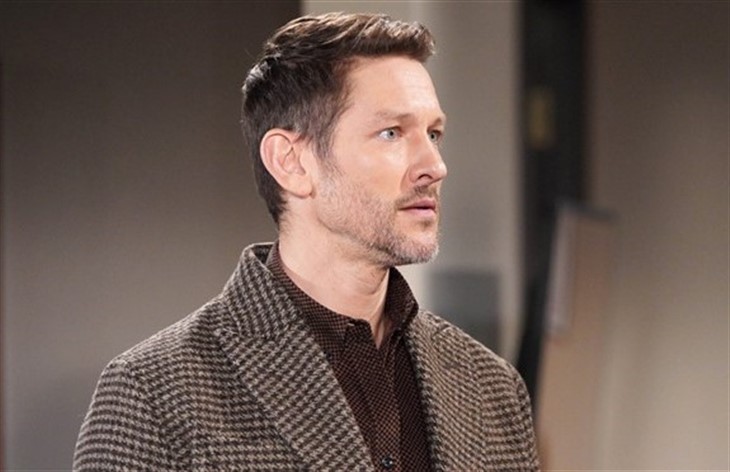 Daniel may be happy that his mother isn't going to prison, but that is a far cry from changing. Phyllis always promises to do better but never follows through.
Daniel wants no part of his mother and her drama, he and Summer have been through enough. Daniel loves his mother but he's not about to fall into her trap again.
Y&R Spoilers – Sharon Rosales Is Onto Adam Newman
Sharon will get the feeling that Adam is up to his old tricks again and will issue a warning. Adam is in this adventure with Sharon and Nick Newman (Joshua Morrow).
Adam is already trying to make deals with Audra Charles (Zuleyka Silver). Sharon will no doubt point out that this is supposed to be a fresh start for Adam and their family.
Adam is already pushing for a merger to be made between Newman Media and Adustus. Adam believes he has enough leverage to make that happen.
Can Audra pull off this merger before Sharon and Nick figure out what Adam is up to? Adam is completely obsessed with getting his hands on Newman media no matter what it takes.
The Young And The Restless Spoilers – Nikki Newman Calls Out Nate Hastings
It is no secret at all that Nikki has major trust issues with Nate after everything he has done to his own family. Nate has admitted that he eventually wants Nikki's job as well.
Nate is too close to Audra for Nikki's taste as well and fears that Victoria Newman (Amelia Heinle) is going to get caught up in the crossfire.
Nate is trying to make this deal for Audra and keep the scandal down while Audra is playing up to Adam as well. Adam wants Audra as his second in command and that may not settle well with Nick and Sharon.
Nate also knows the scandal that could come from this and the harm it could do to Newman. Will this merger happen or will the truth come out?
Be sure to catch up on everything happening with Y&R right now. Come back here often for The Young And The Restless spoilers, news, and updates.