The Bold and the Beautiful Spoilers: Bill Snaps Before They Get The Confession, Attacks Sheila?
The Bold and the Beautiful spoilers show that Bill Spencer (Don Diamont) is currently doing everything he can to make Sheila Carter (Kimberlin Brown) believe that he is truly in love with her and wants to marry her.
He has made numerous sacrifices and pretended to be in love with her in order to obtain a statement that would imprison her for life. This has even brought him and Ridge Forrester (Thorsten Kaye) on good terms, with Ridge pumping him up and giving him positive feelings about his work.
Unfortunately, Ridge may not be able to accept it because he has driven his family away, which is driving him insane. Is Bill going to snap before the task is done?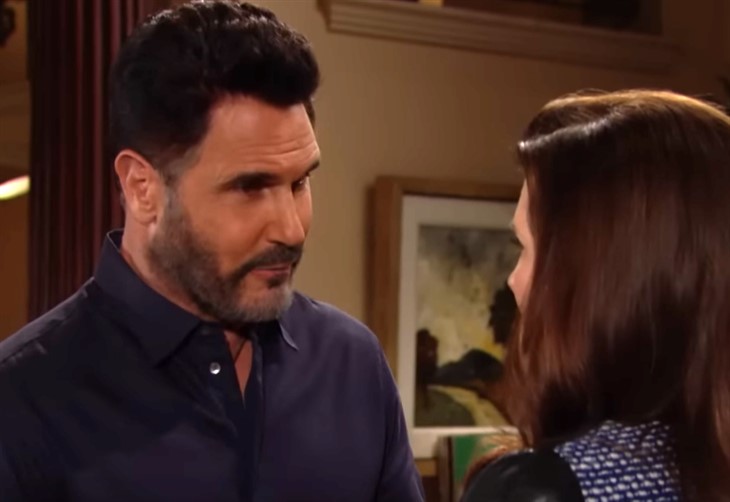 The Bold And The Beautiful Spoilers – Will Sheila Carter Escape
This could imply that Sheila will have an opportunity to flee if Bill blows the whole thing up before he gets the confession. They are very close, and it appears that they are about to imprison Sheila permanently; however, Bill may feel the need to ensure that his connection with his children and family remains intact.
Bill has undoubtedly put himself through hell in order to accomplish this, but in the end, it could be one of the greatest things that has happened in a long time. At the same time, we know how cunning Sheila is, and she may have already figured out Bill's plot to bring her down.
It shouldn't be too long, but we're hoping their strategy works out. I believe I can speak for all of us when I say that we are tired of Sheila's plots and would benefit from a break from them.
B&B Spoilers – Bill Spencer Breaks Down?
Bill is struggling with the charade though and it feels like he is walking a tightrope. Whether or not Sheila is onto him or not, we think Bill is going to snap. The amount of stress that he is under and the things he has had to do will not be taken lightly.
If he does snap and does anything to Sheila, it will completely throw off the investigation and she would probably walk free!
What do you think? Are you a fan of Ridge and Bill and do you think they will continue this partnership after they bust Sheila and have you enjoyed their time together? Share your thoughts and remember to keep watching the CBS soap to see what happens next.
Be sure to catch up on everything happening with B&B right now. Come back here often for The Young and the Restless spoilers, news, and updates.