The Bold And The Beautiful Spoilers: Finn's Bio Mom Revealed, Learns Sheila Stole Him At Birth
The Bold And The Beautiful spoilers indicate that John "Finn" Finnegan (Tanner Novlan) has been forced to allow himself to be separated from his family because of his connection to Sheila Carter (Kimberlin Brown). Steffy Forrester (Jacqueline MacInnes Wood) cannot deal with Sheila being a constant presence in their lives. However, an unforeseen twist may be their saving grace when the truth of Finn's parentage is revealed. Could Sheila finally be out of their lives for good?
The Bold And The Beautiful Spoilers – Sheila Carter Gave Birth To John Finnegan Or Did She?
The Bold and The Beautiful spoilers reveal that Sheila claims that nothing can change the fact that she is Finn's birth mother. However, that is not necessarily the truth.
So far, it seems like Finn might try to get rid of Sheila on his own. Unfortunately, Finn could end up in jail. What if there is a much easier way of eradicating Sheila from his life?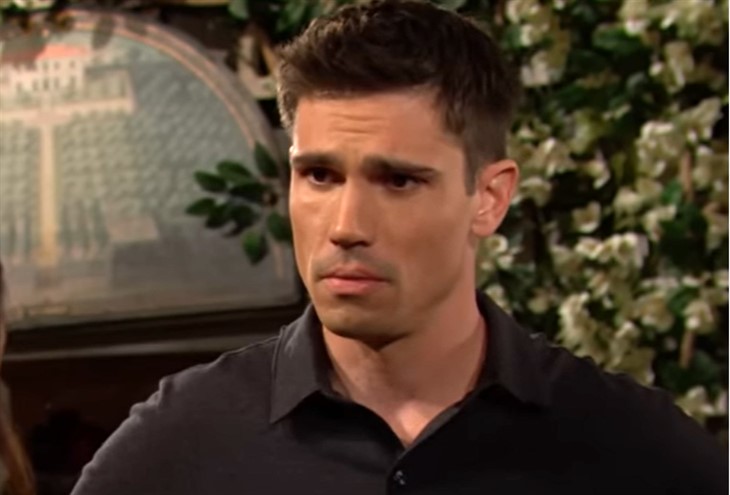 Jack Finnegan (Ted King) and Sheila had a child together. Jack convinced Sheila to allow him and Li Finnegan (Naomi Matsuda) to adopt and raise that child. What is Finn isn't that child after all?
Sheila has stolen a child before so what is to say that she didn't do it again? Perhaps something happened to Jack and Sheila's child so she stole Finn at birth.
B&B Spoilers – The Switch Could Have Been An Accident
The writers could change this up to have been an actual mistake. Maybe a nurse accidentally switched the babies in the nursery. Perhaps someone who had an issue with Jack or Sheila did it on purpose.
It would be very easy to change all of this with a few tweaks of the story from years ago. After all, Sheila may not have wanted Li to raise her child and made the chance herself.
Sheila is certainly very attached to Finn either way but if she knew about the switch, it would make sense that her child died.
This may not cause Sheila to willingly back off but it could certainly break Finn's connection to her. Would Finn learning the truth be enough to ensure that he has nothing else to do with Sheila?
Could the truth coming out finally convince Sheila to back off?
READ THIS: Find out what happens next on The Bold and The Beautiful.
The Bold And The Beautiful Spoilers – Could Finn Realize The Truth?
Technically, Finn is listed as Sheila's doctor so he could come across something with their DNA that clues him into the switch.
Perhaps Finn may decide to do some sort of testing to check for a gene issue that would cause Sheila to be the way she is.
Finn could also be trying to find a way to change Sheila's meds to get her out of his life as well.
Either way, Finn could learn that his whole life has been a lie even more than he thought. Does Finn have a different mother out there who doesn't know he exists?
Could Sheila's child have been taken at birth and switched with Finn? Will Finn finally get rid of this bond and get Sheila out of his life once and for all?
Be sure to catch up on everything happening with B&B right now. Come back here often for The Bold And The Beautiful spoilers, news, and updates.
For more about what's happening on your favorite soaps and more ways to connect with us, join the conversation on our Facebook Page, check out our Twitter feed, look for an update on our Instagram, follow us on Threads , Always stay up-to-date with us on Google News, or drop us an e-mail HERE! See you there!