The Bold And The Beautiful Recap Thursday, September 14: Hope's Seduction Surprise, Ridge Reconsiders, RJ Is Concerned
The Bold And The Beautiful spoilers for Thursday, September 14 reveal that Ridge Forrester (Thorsten Kaye) says this is just like his dad. Ridge thinks Eric Forrester (John McCook) should go on vacation.
Brooke Logan (Katherine Kelly Lang) points out that RJ Forrester (Joshua Hoffman) is designing. Eric tells RJ he is a natural and thanks him for working with him. Luna (Lisa Yamada) and Donna (Jennifer Gareis) watch as they bond.
Thomas Forrester (Matthew Atkinson) is thinking about Hope Logan (Annika Noelle). Hope shows up with a dress she wants to try on.
The Bold And The Beautiful Recap Highlights
Thomas asks Hope what they have here. Hope locks the door behind her and begins to undress. Hope asks if Thomas can handle this and he says yes.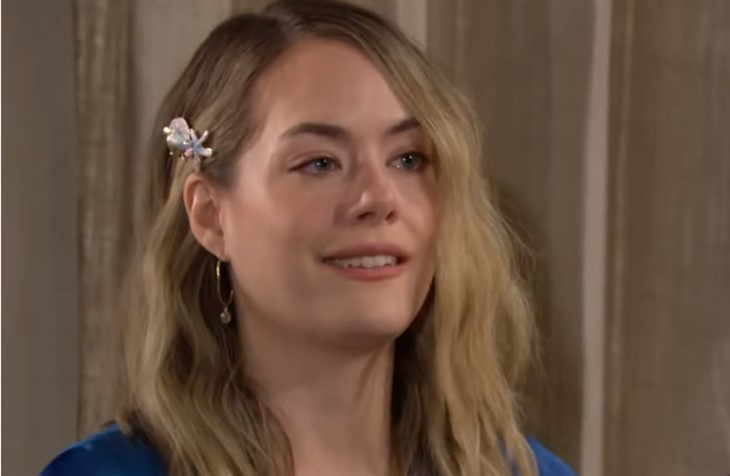 Hope and Thomas start to kiss. Hope tries on a dress for Thomas and he begins walking around her touching her here and there.
Hope takes Thomas' hand and they kiss again. Thomas always enjoyed fittings. Hope thought before that Thomas could hear her heart beating and now she doesn't have to hide it. Hope asks if Thomas can handle this.
B&B Recap – Ridge Forrester Finally Sees Eric Forrester's Work
The Bold And The Beautiful spoilers indicate that Donna interrupts and tells Eric he needs to make a call to a supplier. Eric and RJ thanked Luna for her help.
Luna tells RJ that his designs are on fire. RJ is just sketching Eric's ideas. RJ hasn't sketched in from of anyone before. Luna says this job is the job of her dreams. RJ lucked out on a mentor. RJ discusses memories of him and Ridge working together.
RJ looks up Luna's profile but it is private. Luna and RJ go back to Forrester. Ridge goes to visit Eric and looks at the designs. Eric and Ridge talk about RJ's designs.
Ridge thanks Eric for teaching RJ. Eric says that isn't all that is going on here. Ridge wants to put some of the designs in the couture line, but Eric refuses. Eric says this is his grand finale. Eric asks Ridge what he thinks.
Ridge says all four of them can work on a line together. Eric says Ridge isn't listening to him, he needs to do this.
Eric says Ridge's excuses are what caused him to do this. Ridge isn't going to talk him out of this. Ridge wishes his mom were there to see the old Eric back. Ridge tells Eric to do his collection and they will settle it on the runway.
The Bold And The Beautiful Recap – RJ Forrester Loves Working With Eric Forrester
Ridge asks how Eric to RJ to design. Ridge thought he was subtle in trying to get RJ to work with them. Hope tells Ridge how subtle he has been.
MUST READ – B&B Spoilers: Should Finn Ask For A Paternity Test?
Ridge wants RJ to work with him at this company. Ridge is glad that Eric is helping RJ. Ridge says they don't have room for another line. Ridge needs to put an end to this grand finale. Brooke asks Ridge how he is going to talk Eric out of this.
Ridge doesn't know but he will do it with love and kindness. Brooke says it is more complicated now that RJ is involved. Ridge believes he can explain that this is too much for Eric. Ridge doesn't want RJ stuck in the middle. Brooke says this could be a new beginning of an exciting chapter in RJ's life.
RJ goes to Forrester and gives them some orders from Eric. Brooke likes seeing RJ around there helping out. RJ asks if Ridge knows.
Brooke had to tell Ridge. RJ feels like he should talk to Ridge. Brooke says Ridge is worried about Eric. Brooke tells RJ that Ridge is worried about Eric doing a whole line.
Be sure to catch up on everything happening with B&B right now. Come back here often for The Bold And The Beautiful spoilers, news, and updates.