The Bold and the Beautiful Spoilers: Flo Overwhelmed By Guilt, Exposes Reese's Plan?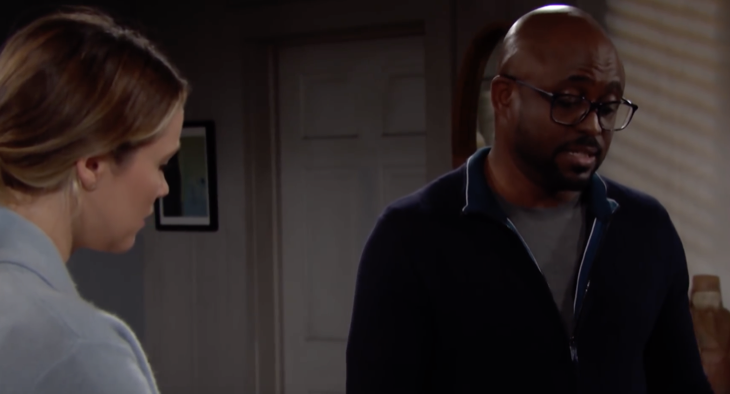 B&B viewers finally got confirmation that Hope's (Annika Noelle) baby is alive. Reese revealed to Florence the truth about what happened the night Hope went into labor. Florence went along with Reese's plan to pose as the baby's mother to get him out of trouble, but now that she knows the truth she may have a change of heart.
Learning about the baby switch will have Florence feeling guilty. She can't let Steffy (Jacqueline MacInnes Wood) adopt the baby knowing that it's Hope's child. Florence knows Steffy has her heart set on adopting the child and giving Kelly a sister. Yet, she also knows Hope and Liam (Scott Clifton) are grieving over the loss of a child they don't know is alive.
Florence will have to make a choice of whether to help Reese or tell the truth. She understands Reese has gotten himself into trouble with thugs and wants to protect him. Yet, she's caught up in a lie with the baby switch and her conscience will get the better of her. However, Florence's guilt may eventually cause problems.
Reese justifies his scheme to Flo, urging her to stay on board with his plan. WATCH FULL EPISODE: https://t.co/TKlczdaStW #BoldandBeautiful pic.twitter.com/rg4168Q1zo

— Bold & The Beautiful (@BandB_CBS) January 23, 2019
If Reese finds out she's planning to tell the truth, he'll panic and do something rash. When backed into a corner, Reese has shown he's willing to do whatever it takes to save himself. If he thinks Florence is going to cause problems, he'll make sure she stays quiet.
There's no telling how long the baby switch storyline will play out, but with Florence knowing the truth, it makes it a lot more interesting. With this new information, Florence could come clean right away and have Hope reunited with Beth.
Or she could decide to keep quiet, but reveal the truth later on. Do you think Florence will reveal the truth about the baby? Or do you think she'll stay quiet and the storyline will continue to drag on?
Want up-to-the-minute soaps news, spoilers, and gossip on your social feeds? Just hit 'Like' on our Facebook page and 'Follow' on our Twitter account.