The Bold and The Beautiful Spoilers Friday, August 25: Bill Wants Spectra To Disappear – Sally Feels Insecure, Calls Thomas – Shirley Is Confident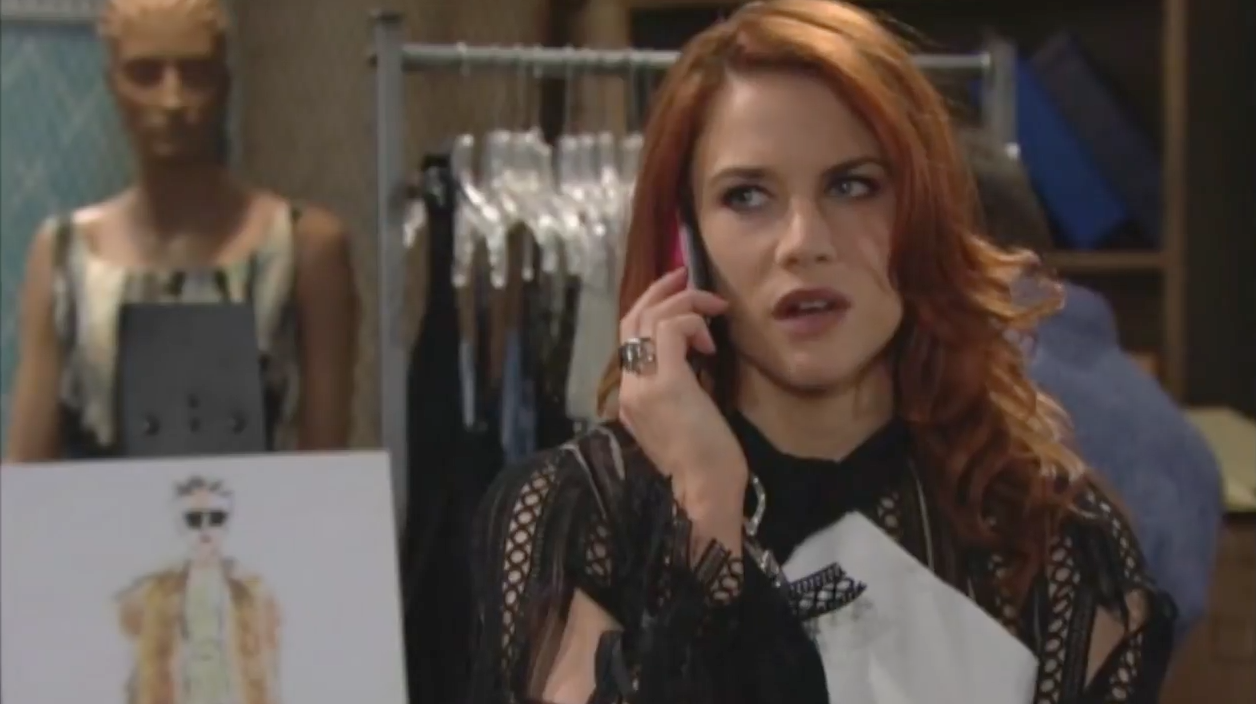 "The Bold and The Beautiful" spoilers for Friday, August 25th tease heavily that something is getting ready to go down, or maybe we should say more like up in smoke? With BIll Spencer (Don Diamont) apprised to Spectra's electrical fire issue, there is no doubt that he would allow such an opportunity to go by unnoticed. Sally Spectra (Courtney Hope) along with Spectra Fashions are all that Bill sees to be in the way to building his precious 'Sky' on that lot. What better way, than already current issues to help achieve that, say like an electrical fire. Of course, this is all just speculations, however, very convenient for Bill. As Bill wants Spectra Fashion to disappear! Bill has shown us that he will go to whatever extreme's needed to achieve his goal.
"The Bold and The Beautiful" Sally Spectra is starting to really feel the pressure of doing the designing and running things for the Spectra Fashion Couture review, that she really begins to miss Thomas (Pierson Fode'). "The Bold and The Beautiful" spoilers reveal that Sally knowing that Thomas being in New York is important, she calls asking if he could maybe just come back for the review in a show of support. With the Spectra Fashions Couture Review, Thomas is out of town, the small electrical fire that still needs to be addressed, who could blame her wanting a little TLC & support. None than less, Sally does have some great family that offers up some great praise and support. Her grandmother Shirley Spectra (Patrika Darbo) saying, "Spectra Fashions are going to set this show ablaze!" Then her little sister Coco Spectra (Courtney Grosbeck) stops by, letting her know that "There is nothing anybody can do to stop you, not even big bad Bill Spencer." Now there is a heavy dose of irony for you. Really have you rooting for the underdog, right?
"The Bold and The Beautiful" spoilers for Friday, August 25th are definitely full of drama, and looks to be an episode you simply can not miss! So stay tuned things are really starting to heat up! Do not forget to leave us a comment and share your thoughts. Let us know if you are Team Sally.
Catch "The Bold and The Beautiful" weekdays on CBS. Be sure to check back here at Celebrating the Soaps, your "B&B" source for news, updates, spoilers and so much more!