The Bold And The Beautiful Spoilers: Jacqueline MacInnes Wood Expecting Baby #4 – Will Steffy Get Pregnant Too?
The Bold And The Beautiful spoilers indicate that congratulations are in order for Jacqueline MacInnes Wood who plays Steffy Forrester. Jacqueline appeared on CBS's "The Talk" on April 17, 2023, to discuss Bold's 9000th episode which airs tomorrow, April 18. This is Wood and her husband, Elan Ruspoli, fourth child.
Jacqueline MacInnes Wood's Family Continues To Grow
The Bold and The Beautiful spoilers reveal that Wood and Ruspoli were married in July 2018 and have three boys together, four-year-old Rise, two-year-old Lenix, and Brando who is almost one.
Perhaps Wood is hoping for a little girl this time. Since Wood just announced her pregnancy, we can assume that the gender reveal is a few weeks away. However, a girl would be a nice way to level the playing field.
Of course, Wood's alter ego has a very smart little girl who is full of sass on the show as well as a son. With all the drama that has been going on since John "Finn" Finnegan's (Tanner Novlan) return, fans are anxious to know if the new baby will be written into the Bold scripts now that Sheila Carter (Kimberlin Brown) is set to be shipped off to prison.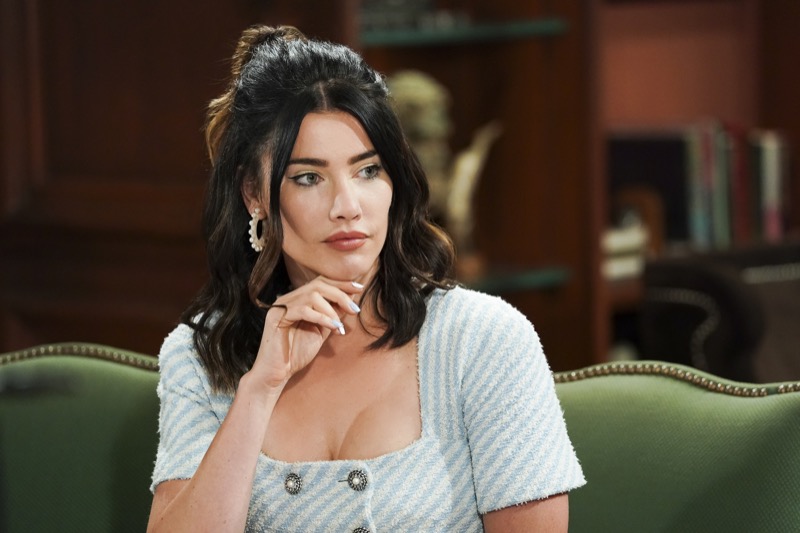 B&B Spoilers: Steffy Forrester's Celebratory Episode
Bold's 9000th episode will concentrate on Steffy, a role in which Wood was cast in 2008. Jacqueline has earned several Emmy nominations since being cast in the role. Wood has also appeared in several prime-time shows including, ARROW, ANGER MANAGEMENT, CASTLE, and SOUTH BEACH. Wood met a pretty nasty demise in Final Destination 5 as well.
Wood served as the host for E! television's Party On as well as starring in TV movies Turn the Beat Around and Her Husband's Betrayal.
However, she is most known as Steffy, the daughter of Ridge Forrester (Thorsten Kaye) and Taylor Hayes (Krista Allen). Steffy met her latest husband as a result of a motorcycle accident which lead to drug addiction.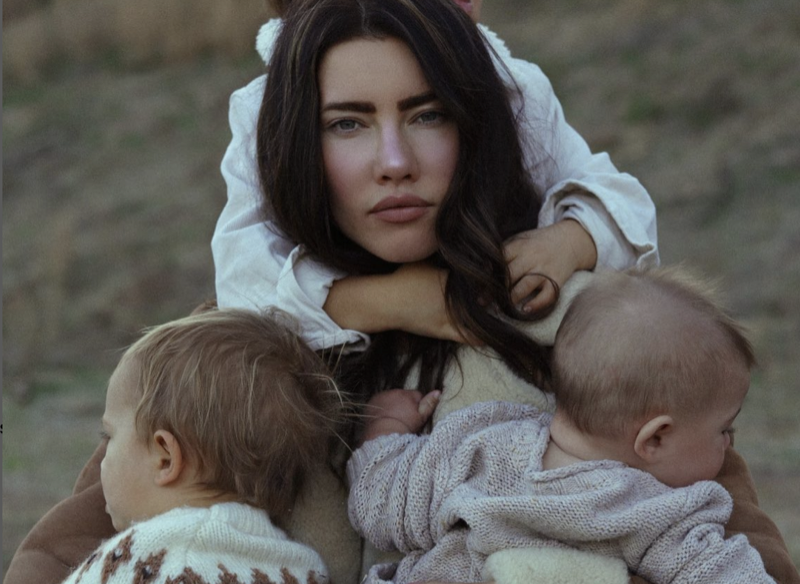 The Bold And The Beautiful: Will The Baby Be Written Into The Script?
Rumors have been swirling since Finn's return last year that Steffy and Finn would have a new baby now that he is home. With Jacqueline expecting in real life, it would be the perfect time to add to the family. With Sheila, in the mix, a new baby would add more drama and excitement because the deranged grandmother would be trying to get out of prison to get to this new grandchild as well.
Steffy certainly has reason to fear for her children if Sheila ever gets free again. The last time she tried to kill Finn and Steffy, what will she do if she is on the loose again? Regardless, fans love Finn and Steffy and would love to have a new addition to their little family. Here's hoping that Jacqueline's new baby will add to the Forrester family as well. Congrats again and good luck with this new bundle of joy.
Be sure to catch up on everything happening with B&B right now. Come back here often for The Bold And The Beautiful spoilers, news, and updates.
Image credit: Jacqueline MacInnes Wood Instagram