The Bold And The Beautiful Spoilers Next 2 Weeks: Luna's Ally, Eric's Thanksgiving, Deacon's Darkness
The Bold and the Beautiful spoilers for the next two weeks are in. From November 20 to December 1, fans can expect Luna Nozawa (Lisa Yamada) to gain an ally.
It will be a somber Thanksgiving, but it could be Eric Forrester's (John McCook) last holiday. Plus, there are hints that Deacon Sharpe (Sean Kanan) could turn dark.
There is also a scene featuring Bill Spencer (Don Diamont), so keep reading to discover what's coming up in the CBS soap opera.
The Bold And The Beautiful Spoilers – Zende Forrester Dominguez's New Story
B&B spoilers for November 20 reveal that Zende Forrester Dominguez (Delon de Metz) has serious issues with Ridge "RJ" Forrester, Jr.'s (Joshua Hoffman) success.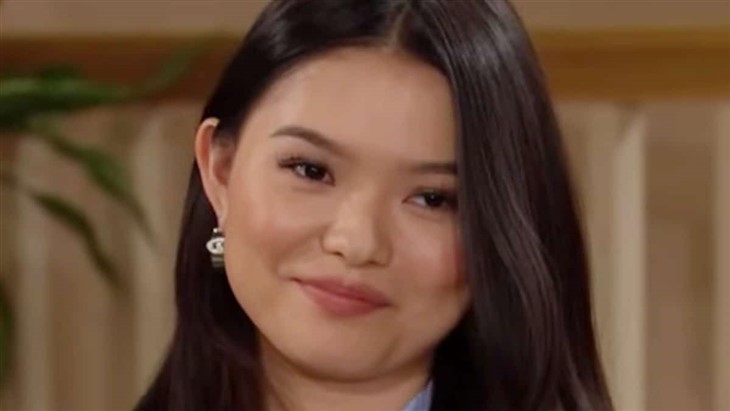 Zende doesn't understand why RJ seems to be getting special treatment from both Eric and Ridge Forrester (Thorsten Kaye). Expect Zende to demand answers from Ridge regarding favoritism for RJ.
Zende might not like or believe Ridge's answer. That could lead to Zende making a bold move. It seems that Luna will become a target since she's RJ's current squeeze.
Plus, the November Sweeps Preview in Soap Opera Digest magazine gave a hint that Zende will be keeping a close eye on RJ as well as Luna.
B&B Spoilers – Bill Spencer's Face-Off
During the week of November 20, fans can expect Bill to resurface. Fans haven't seen much of Bill since his Sheila Carter (Kimberlin Brown) takedown scheme backfired.
Bill and Ridge might have managed to get Sheila to confess, which led her behind bars. However, Sheila is out of prison now. So, Bill and Sheila will have some harsh words to say to each other.
It is teased that Bill will end up having an unexpected reaction during his face-off with Sheila. So, it will be interesting to see what this reaction is and what it means for the character's future.
The Bold And The Beautiful Spoilers – Week Of November 20
During the week of November 20, fans will also see Hope Logan (Annika Noelle) and Thomas Forrester (Matthew Atkinson) turn to Ridge with a special request.
This request has something to do with Hope For the Future. Fans will also see Ridge and Brooke Logan Forrester (Katherine Kelly Lang) remember their love story.
B&B Spoilers – Next 2 Weeks
During the week of November 27, fans might continue to see Thanksgiving scenes. It is teased that the Forrester family celebrates a somber Thanksgiving.
Now that more people are finding out about Eric's secret illness, it will be harder for them to act like everything is fine. That could lead to some heartbreaking and emotional scenes.
Fans might also see what happens with Deacon and Sheila. It is teased that the couple will both vent about the Forrester family preventing them from spending Thanksgiving with their own kids. So, it sounds like Deacon might take a dark path.
As for Luna, she seemed to make a good impression on Steffy Forrester Finnegan (Jacqueline MacInnes Wood). Steffy was also taken aback that Li Finnegan (Naomi Matsuda) has issues with Luna and her mother, Penelope "Poppy" Nozawa (Romy Park). So, Luna might have Steffy as an ally.
Share your thoughts in the comment section below. Remember to keep watching the soap on CBS or Paramount+ to find out what happens next.
Be sure to catch up on everything happening with B&B right now. Come back often for The Bold and the Beautiful spoilers, news, and updates.