The Bold And The Beautiful Spoilers: Thomas Calls It Quits, Too Much On Douglas Again
The Bold And The Beautiful spoilers indicate that Douglas Forrester (Henry Joseph Samiri) Is concerned about his mother. Douglas loves Hope Logan (Annika Noelle) and wants her to be happy. Douglas has become a champion for his father, now that he isn't pushing him to talk to Hope. Is fixing things for Hope becoming too much on Douglas again?
The Bold And The Beautiful Spoilers – Douglas Forrester Is Wise For His Age
The Bold and The Beautiful spoilers Douglas has always been wise for his age. Douglas also knows when his father is being dishonest.
Douglas has solved several mysteries as well by telling the truth. However, Douglas is very in tune with his mother's feelings and he knows she is very unhappy now that her family has fallen apart.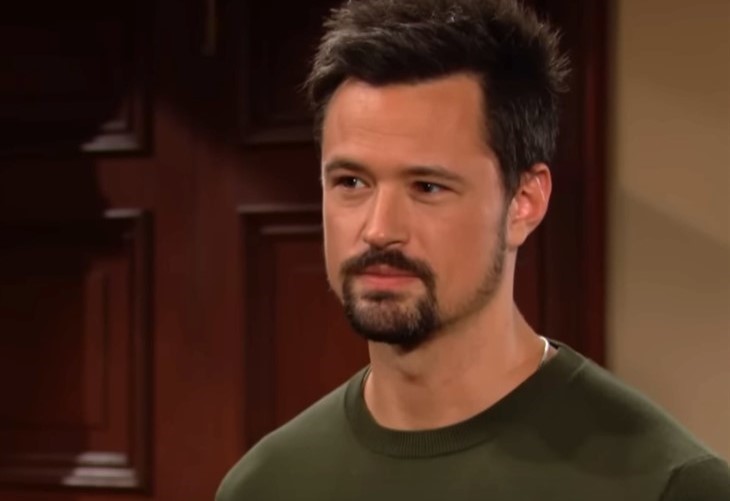 Douglas wants so much to have his parents back together. However, Thomas and Hope have discussed this and Hope is not in love with him.
As much as Douglas wants his parents together, Hope needs to make up her mind first. Thomas may have a justifiable reason to be concerned since Hope isn't willing to commit.
B&B Spoilers – Thomas Forrester Talks With Hope Logan
Thomas and Hope will talk after he hears the conversation with Douglas. Thomas may believe that allowing Douglas to go on believing they could be a family is wrong.
Douglas has been hurt time and again by his father's actions and now his mother is being extremely wishy-washy about their current relationship.
The fact that Douglas could have walked in and seen them kissing or worse could weigh on Thomas. Any affection that Douglas sees could be easily misconstrued by the young man.
Imagine Douglas getting his hopes up overseeing something at Forrester Creations that doesn't work out in the end. Is it time to call this affair off until Hope knows what she wants?
READ THIS: Find out what happens next on The Bold and The Beautiful.
The Bold And The Beautiful Spoilers – Thomas Forrester May Call Things Off
Thomas knows that Douglas almost walked in on himself with Hope. Unfortunately, if Douglas had seen them kissing, he would have certainly thought his parents were starting a relationship.
Unfortunately, that is not the case at the moment. Hope cares about Thomas but she doesn't love him as he does her. Hope and Thomas need to be careful.
This affair is not fair to Douglas. If Douglas learns about this things could go very back very fast. Thomas needs to stop allowing Hope to string him along and decide what she wants before Douglas gets that wrong idea.
Will Hope get some clarity if she isn't in a sexual relationship with Thomas? Will Hope Finally decide what she wants?
Be sure to catch up on everything happening with B&B right now. Come back here often for The Bold And The Beautiful spoilers, news, and updates.
For more about what's happening on your favorite soaps and more ways to connect with us, join the conversation on our Facebook Page, check out our Twitter feed, look for an update on our Instagram, follow us on Threads , Always stay up-to-date with us on Google News, or drop us an e-mail HERE! See you there!