The Bold And The Beautiful Star Denise Richards Dishes On Real Housewives Return!
The Bold And The Beautiful star Denise Richards made a positive impression during her time on Real Housewives Of Beverly Hills (RHOBH). As a result, fans have pleaded for Denise's return. And now Richards has dished on the possibility of making a RHOBH comeback.
Find out what the Bold And The Beautiful star shared about returning to the world of Real Housewives. And discover what Denise revealed about who might join her. Get all the details below.
Denise Richards – Links Lisa Rinna To RHOBH Return!
The Bold And The Beautiful star Denise Richards just dropped some clues about her return to RHOBH. And in contrast to some Real Housewives alums, Denise didn't make her comeback conditional on more money. Instead, Richards discussed how Lisa Rinna's departure relates to her own return, noted Showbiz.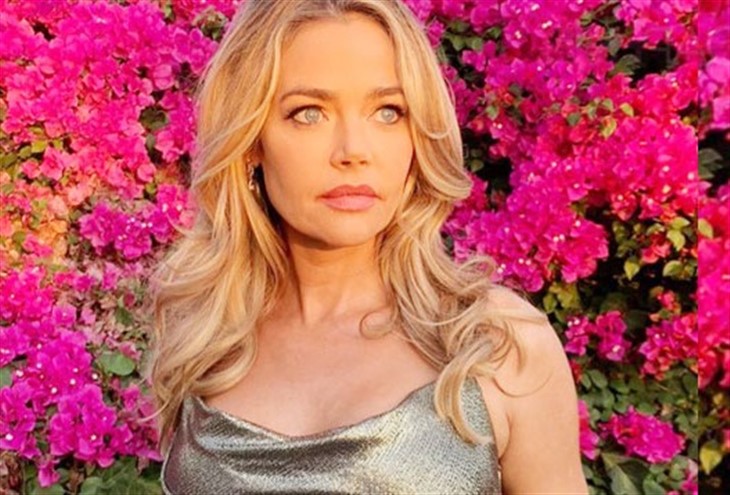 Denise initially viewed Lisa as a close friend. However, Rinna's behavior on the Real Housewives of Beverly Hills made Richards feel betrayed. But with Lisa's exit from RHOBH, Denise feels willing to return.
And that raises a question about another RHOBH alum, Lisa Vanderpump. Could Richards and Vanderpump make their return together? Denise offered some clues during her recent appearance on Jeff Lewis Live.
Lisa Rinna – Made 'Good Decision' To Exit, Says Denise Richards
The Bold And The Beautiful star shared that she "definitely would consider [returning]. They haven't approached me though," said Richards about Bravo. And she added that she feels Rinna made the right choice to exit RHOBH.
"Who knows, maybe one day she will be back," commented Denise about Lisa. "But I think at this time, at the moment, it was probably a good decision to take a break," she added. "Because it's a lot" of commitment to star on a Real Housewives show.
However, Richards also faced questions about Brandi Glanville. The Bold And The Beautiful star's exit occurred after Brandi claimed that they hooked up. And Denise denied Glanville's allegations. But what if Brandi returned?
Looking for the perfect Valentine's Day gift for the Doggy Lover in your life? Check out our purposeful Valentine's Gift Box! Comes with a Water Bottle, Coffee Mug, Note Pads, Key Chain, Magnets and Waste Dispenser! All the proceeds go back to supporting our 501(c)(3) non-profit! pic.twitter.com/407N0D87tQ

— Vanderpump Dogs (@VanderpumpDogs) February 13, 2023
Denise Richards – Hopes Lisa Vanderpump Returns After Dog Scandal
"In my opinion, I think that the show should take a shift in what's going on," shared Denise. "I don't think you have to play dirty." And Richards wants RHOBH to show women getting along and enjoying themselves. "Because it's also an escape," added the fan favorite.
.that Bravo should focus on reality TV shows with "the lifestyle and girlfriends getting together and having dinners and drinks," Denise opined. "And it's OK to have your kids being taken care of and taking time out for yourself. It's OK to show a group of women having fun. It doesn't always have to be tearing each other apart and s***ting all over each other."
For an example of what Denise wants on RHOBH, Richards shared that she would enjoying filming with Lisa Vanderpump. "She was so great on the show and she's very entertaining," gushed Richards. "But they did her a little dirty," added Denise. And that dog scandal ended with Vanderpump hesitant about a return.
Tell us what you think. Would you like to see The Bold And The Beautiful star Denise Richards return to Real Housewives Of Beverly Hills? And after you share your views, check back on our site for more reality TV news and updates on The Bold And The Beautiful cast.