The Bold and the Beautiful's Scott Clifton Shares Adorable Photo With Son Ford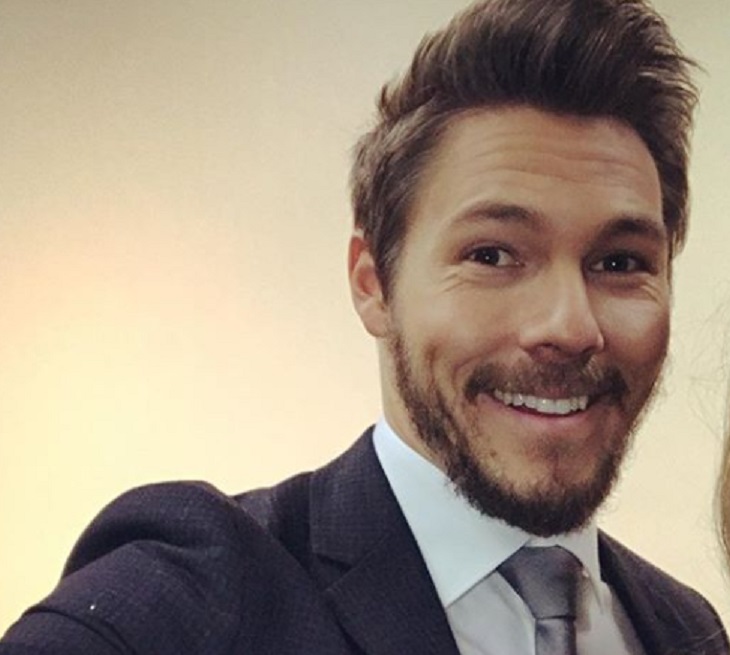 Talk about like father, like son! The Bold and the Beautiful star Scott Clifton recently shared an adorable photo of him and his son, Ford Robert, enjoying a little daddy and son time at the pool this week.
Scott, who is best known for his role as Liam on The Bold and the Beautiful, also gave his fans a little extra treat by showing off his chiseled body in the candid photo.
He captioned it with, "Just follow my lead, Dad. Step 1 was ditching the shirts. Step 2 is you gotta flex like this. Step 3… smoldering eye-contact. Now watch them come running." —Ford Clifton, on lady-killing."
LOVE B&B? SUBSCRIBE TO OUR THE BOLD AND THE BEAUTIFUL NEWSLETTER, HERE!
It didn't take very long for Scott's social media followers to respond to the post with comments such as, "So sweet @cliftoncam!!!! The love in this picture is AMAZINGLY OBVIOUS! And so sweet!!! He loves his daddy!!!" along with, "Wow. We don't see Liam with his shirt off enough. Yum."
Another person wrote, "No wonder no woman can resist your charm. Your son is going to be a future heartbreaker just like you."
Scott is taking a little break from daytime television to spend time with his family this summer. And while things look like they are going pretty great at home, his on screen character Liam is dealing with plenty of drama.
Not only did he and his ex Steffy just welcome their first child together, but now his former flame Hope is also pregnant with his second child. Talk about double daddy duty!In the meantime, don't forget that The Bold and the Beautiful airs weekdays on the CBS network. Check your local listings for times.
Drop us a line with your thoughts in our comments section below. And as always, come back to Celebrating the Soaps for all the latest news, updates and spoilers on The Bold and the Beautiful and all of your favorite daytime television shows right here!
The Bold and The Beautiful airs weekdays on the CBS network.
---
Read more news, spoilers, and gossip on our The Bold and The Beautiful homepage!
Want up-to-the-minute soaps news, spoilers, and gossip on your social feeds? Just hit 'Like' on our Facebook page and 'Follow' on our Twitter account.