Days Of Our Lives Spoilers: Theresa Wins Custody Battle, Was The Judge Wrong?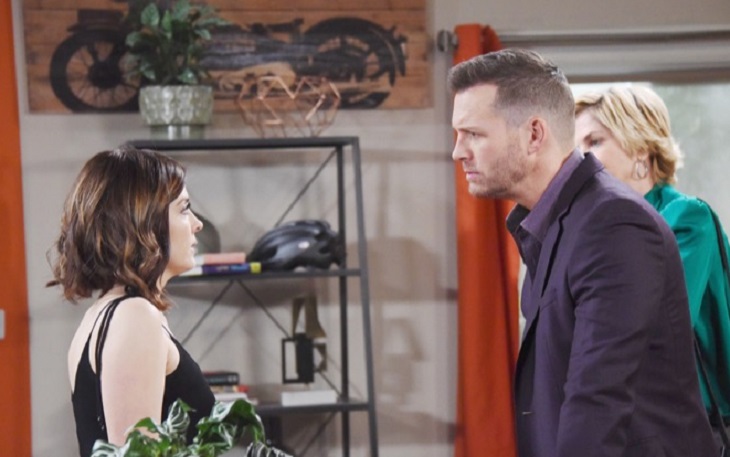 Days of Our Lives spoilers indicate the custody battle for Tate (Kyle and Colin Schroeder) has come to an end and shockingly, Theresa (Jen Lilley) won full custody.  Was the judge right to take Tate from Brady (Eric Martsolf), or do you disagree with her decision?
Eve and Victor should have left matters alone
Days of Our Lives' Theresa and Brady worked things out on their own and came to an agreement on custody.  If Victor (John Aniston) had not planted drugs in the apartment, Brady would have had joint custody of his son and the judge would have been out of it.
Eve had to try and one-up her sister again and it cost Brady his son.  Brady already wants nothing to do with Victor, this will be the last straw.  Brady will be done with Victor and probably Eve (Kassie  DePaiva) too when the truth is revealed, and it always is.  Why drugs?  Victor could have done a number of things to help but this was the wrong route to take.
Spoiler says Victor turns on Theresa again
What will Days Of Our Lives' Victor do now, take Bella away from Theresa so she cannot support herself and Tate?  Would he overlook the fact that Theresa does not have to stay in Salem since she has full custody?  Theresa has family in California, she can take Tate and go to her parents and there is nothing Brady or Victor can do about it.
This would be one more wedge between Brady and Victor because at least Brady could have seen Tate if he were in Salem.  If Theresa leaves town with Tate, she can certainly go through with her threat to keep Tate away from Brady forever.  Whatever move Victor makes, we can bet Eve will be right beside him and Brady will be just a furious with her when the truth comes out.
Doubt does not equal proof
There is no proof at all that Brady murdered Deimos (Vincent Irizarry), we all know he didn't in fact.  The judge cannot seriously hold that against Brady, no charges were filed against him at all.  There is no way to prove beyond a reasonable doubt that Brady could have hurt Deimos, he had just gotten out of the hospital, that should be doubt in itself.
Brady had also taken care of Tate for the past year and a half by himself.  Where is the justification in this judge's decision? Furthermore, if she thought joint custody was warranted, why did she order that herself?
Days of Our Lives' Judge Duncan is wrong is separating Tate from either parent, Tate deserves to have them both.  How long will it be now before Brady gets access to his son back?
Will we have to wait for Theresa to return again, or will Tate travel back and forth between the two when this is all worked out?  Thrady fans cannot wait to see how this case works out in the end.
As always, more detailed spoilers and a full collection of pictures for the week in question will appear here on Celebrating the Soaps, when there could be more clues and hints over exactly what's going on.
Days of Our Lives airs weekdays on the NBC network.
---
Read more news, spoilers, and gossip on our Days Of Our Lives homepage
Want up-to-the-minute soaps news, spoilers, and gossip on your social feeds? Just hit 'Like' on ourFacebook page and 'Follow' on our Twitter