Coronation Street Spoiler: Sarah Makes Shocking Confession To Adam
Coronation Street spoilers, news, and updates tease that Sarah Platt (Tina O'Brien) will make a shocking confession to Adam (Sam Robertson). How will the latter react when he learns that Sarah had an affair with Damon Hay?
Sarah books the day off so she can spend some time with Adam and Harry. She feels guilty for cheating on Adam, and she's trying her best to make up for it. But things will soon take a turn for the worse when Harry blurts out that he doesn't want to have a new dad. Sarah tries to explain to Adam that Harry's remark doesn't mean anything.
Later on, Sarah admits to Harry that she kissed Damon Hay (Ciarán Griffiths), but she tries to convince him to make it their little secret. But Harry feels distraught and tells Adam that she's a liar. Sarah has no choice but to confess to Adam that she slept with Damon.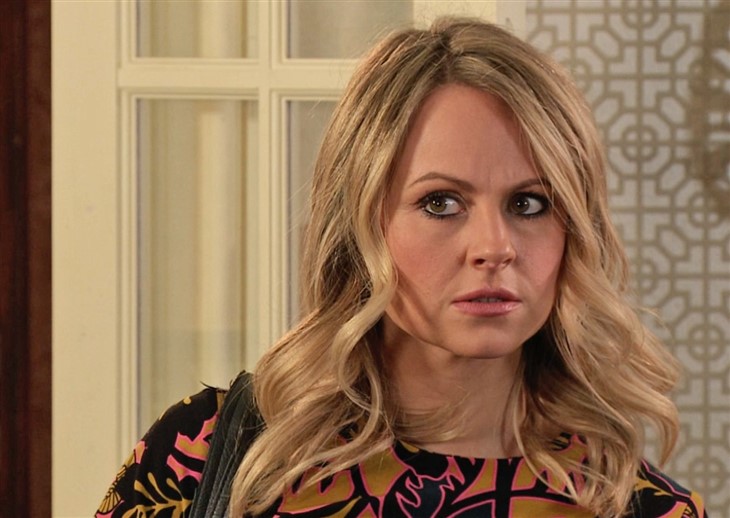 Coronation Street Spoilers – More Drama To Come
Tina O'Brien, the actress who portrays Sarah, teased that viewers will see more drama. She teased that her character would soon find out that she was pregnant, and she had no clue whether the father is Adam or Damon.
"It's all going to come out, it's just the tip of the iceberg, it's messy, and it's about to get more messy," O'Brien said.
"There's going to be a troubling time that she realizes she is with child, but she is unsure as to who the father of the child is going to be. That's the mess, here comes the box being opened, and then she's thinking: 'Was it even worth it? Of course, it wasn't." she added.
Not only that, Sarah will show some "bad behavior" aside from having an affair. But just like any other despicable act shown in the show, she's bound to get her comeuppance.
"There's not much of a moral reason for her behavior. She claims Adam's been a bit missing in action at one point, and he's been too busy with work, but it's more of an excuse for the way she's acted, so I can't imagine it's going to go down very well," she explained.
Damon made her feel excited, wanted, and desired. She felt really attractive once again after seeing Damon pursue her so hard. She knows what she's doing is wrong, but she just can't resist because it's exciting.
Be sure to catch up on everything happening with Coronation Street right now. Come back here often for Coronation Street spoilers, news, and updates.