Coronation Street Spoilers: Adam Barlow Receives Life-Changing Advice From Daniel
Coronation Street spoilers, news, and updates tease that Adam Barlow reaches out to Daniel and gets a huge decision to make. In the previous episode of the longest-running soap, Adam was filled with dismay when he knew about Sarah's affair with the iconic villain, Damon Hay. It all started when Harry rejected the idea of having a new dad the moment he saw his mom and Damon kissing. Worried about the possibilities, Sarah told the young man to keep silent about what he saw as she assured him that it was already her last time to see the villain.
Coronation Street Spoilers – Sarah Barlow Confided Her Secret Affair With Damon Hay.
However, Harry didn't believe his mom's statement so he came clean to Adam when he arrived home from work. When the man asked his wife about the matter, Sarah worriedly confided her secret affair with Damon.
Adam then expressed his madness even if the woman tried to convince him that it was a mistake. Moreover, the man took off his wedding ring and left their house. "I'm sorry, Sarah, but you are not the woman I married," he uttered.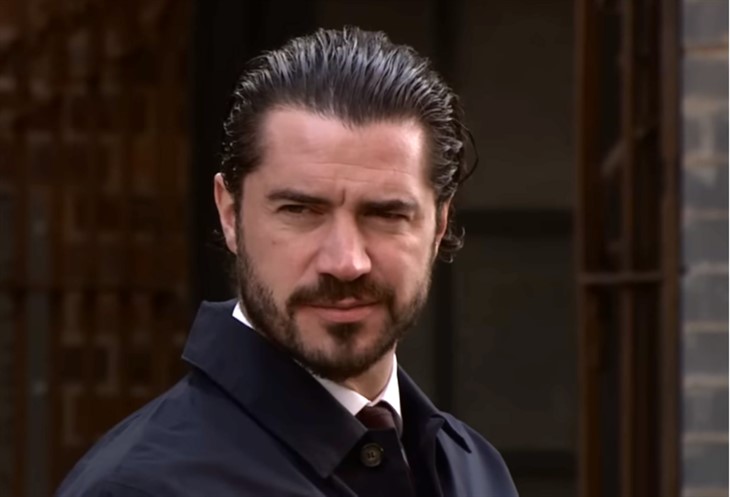 Coronation Street Spoilers – Adam Barlow Opens Up His Family Issues To Daniel Osbourne
Meanwhile, things got worse when Sarah (Tina O'Brien) found out about the bun in her oven. The woman was filled with fear as she thought Damon (Ciaran Joseph Griffiths) was the father of her child.
When Adam (Sam Robertson) learned about the pregnancy, he started to experience panic attacks but Sarah comforted her husband. Though she still has no idea about the real dad, she assured him that he is the father of the baby.
In the upcoming scenes of "Coronation Street," Adam continues to doubt his wife and opens up his concerns to Daniel (Rob Mallard).
He states that Sarah felt uneasy when the sonographer suggested getting blood tests to check for any genetic disorders. Though Gail Platt (Helen Worth) assured them that there are no health issues in their family, the pregnant woman still showed a worried countenance.
Coronation Street Spoilers – Adam Barlow Finds It Hard To Trust Sarah Barlow
As he listens to Adam's statement, Daniel points out that Sarah may be hiding something from him, and it could be the truth about the child's father.
When he observes that the man couldn't fully trust his wife, the professor advises Adam to talk to Sarah and end their relationship.
Coronation Street Spoilers – Will Adam Barlow Consider Daniel Osbourne's Advice?
Be sure to catch up on everything happening with Coronation Street right now. Come back here often for Coronation Street spoilers, news, and updates.