Coronation Street Spoilers: David And Shona Celebrate Max Turner's Milestone
Coronation Street spoilers, news, and updates tease that David and Shona congratulate Max Turner for his new achievement.
Coronation Street Spoilers – Max Turner Promised To Change Himself For The Better.
Max became the center of the story when he was sent to STC due to his involvement in an extremist gang.
He made some horrible videos and was questioned about the bomb planted in the Speed Dial van. The young man was also accused of Alya Nazir's hospitalization after a stabbing incident.
Following his stay at the STC, Max promised to change himself for the better. Though he did try his best, the young man's journey was not easy. Max has encountered several challenges just like falling in love with his friend Gav's lover, Bec.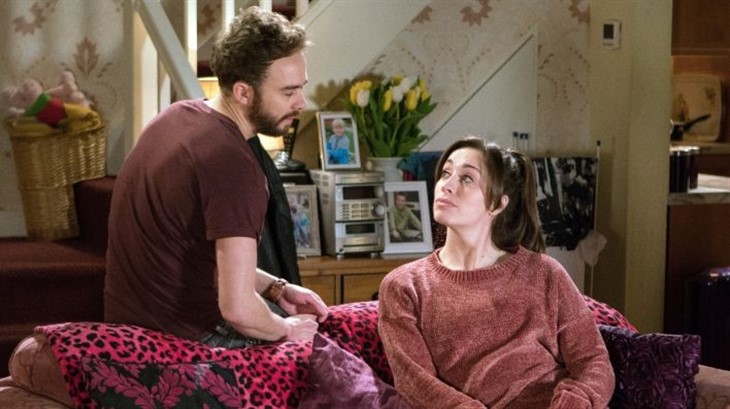 Coronation Street Spoilers – Max Turner Gets Trouble With Girlfriend Sabrina
In the previous episodes of Corrie, Max reconnected with his ex-girlfriend, Lauren, when the latter stepped back in Weatherfield.
The young lady then asked Max to visit his dad in prison. Lauren's dad is also a member of a gang whom Max met when he received Griff's invitation to be part of the group.
When they arrived in jail, the patriarch convinced Max to give a statement against the gang leader.
As he doesn't want to go back to any gang activities, Max turned down the idea. The young man then advised Lauren to move on with her life.
He got worried when Lauren revealed that she missed her dad thinking that she might go back to her old self. Moreover, Max expressed his support when the young lady got herself a job at the café.
Meanwhile, Sabrina approached her boyfriend and suggests hanging out at No.8. Max then texted his friend to let her know that he cannot make it to the café.
As a result, the newcomer ended up disappointed. On the other hand, Sabrina confessed her deep feelings for Max but told him to call it quits if Lauren is still in his life.
Coronation Street Spoilers – David Platt And Shona Platt Express Their Pride To Max Turner
Though it wasn't a great journey with the young man, David and Shona still make sure that Max will have a good life.
In the upcoming scenes of "Coronation Street," the Platt family celebrates good news. Aside from Lily's fun birthday, they are all thrilled with David and Shona announcing that Max passed his GCSEs.
Will this be the start of Max's good life? Or will there be another challenge for him to face?
Be sure to catch up on everything happening with Coronation Street right now. Come back here often for Coronation Street spoilers, news, and updates.