Coronation Street's Ken Barlow And Gail Platt Exchanges Harsh Words
Coronation Street spoilers, news, and updates tease that Ken and Gail got into a verbal fight after Sarah and Adam's divorce decision.
In the previous episode of the longest-running soap, Adam was filled with wrath when Sarah came clean about her affair with Damon Hay. When he knew about the bun in the oven, the man immediately demanded to undergo a DNA test to know who the father was. Due to his multiple life challenges, he constantly experienced panic attacks even during working hours.
Thinking that it might comfort her husband, Sarah made him believe that he was the real father of the unborn child. However, Adam was still at the peak of doubt leading him to call the clinic and requested a printed DNA result. When the paper reached his hands, Sarah was filled with fear but eventually changed her mood when the result confirmed that the baby was Adam's.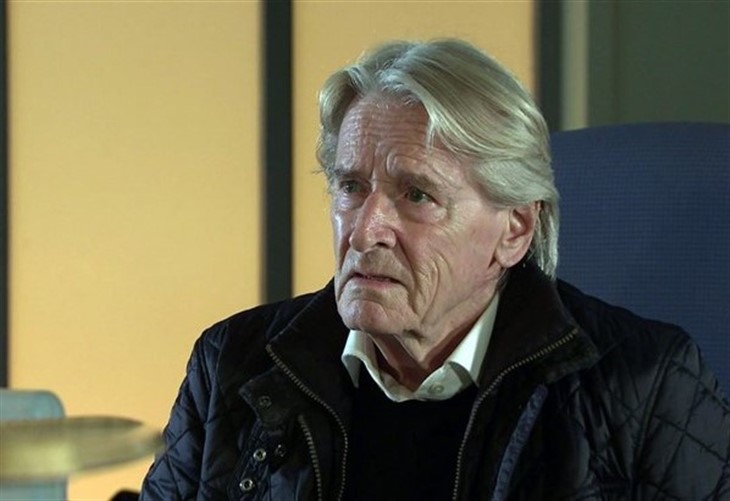 Coronation Street Spoilers – Adam Barlow Sabotages The Gender Reveal Party
Though everything seemed light, Sarah started to feel bothered when she observed her husband acting differently. Her uncle Stephen then revealed that the man was preparing for a surprise gender party. When the moment finally came, Sarah excitedly reached for the box where the baby's gender was hidden.
However, the moment turned sour when Sarah lift the lid and came out a white balloon with "It's Damon's" written on it. Adam then expressed his madness and revealed that he knew the truth before the party. Despite her husband's outrage, Sarah convinced him to talk and start over again, but the man just ignored the idea.
Coronation Street Spoilers – Ken Barlow And Gail
Platt

Argue Over Sarah And Adam Barlow's Split

After the chaotic party, Sarah sent herself to the hospital when she experienced extreme pain in her belly. Sadly, the matriarch lost the child, and amidst her situation, Adam told her about his divorce decision. Following the unfortunate turn of events, the "Coronation Street" legends, Ken and Gail threw harsh words at each other.

The concerned mother stated that Adam should have considered Sarah's situation before deciding on a divorce. In retort, the loving grandfather shared his belief that Adam has all the right to take action as Sarah was the one who did wrong in the first place. Gail then responded: "Did you never teach him the meaning of 'sensitivity?'"

"I could ask you the same thing. Sarah and the word 'fidelity?'" Ken snapped back. The two ended their conversation angrily and Gail told her daughter about the recent commotion. Sarah then encouraged her mom to just leave the past behind as she and Adam decided to be civil about their situation.

Will there still be a chance for the two families to reunite?

Be sure to catch up on everything happening with Coronation Street right now. Come back here often for Coronation Street spoilers, news, and updates.