EastEnders Spoilers: Charlie Slater Mystery To Be Resolved Finally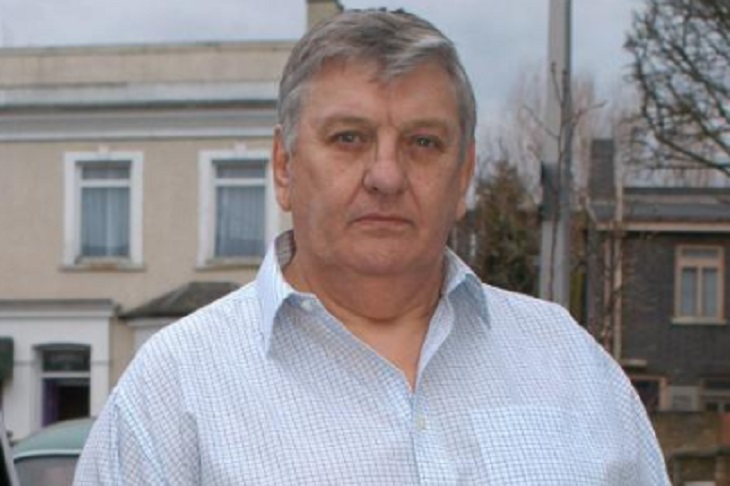 It would seem that the mystery surrounding Charlie Slater will finally be solved later this month as Maurice reappears on EastEnders.
"EastEnders" spoilers reveal that Kat Moon received a shocking and devastating news from Maurice, an old friend of her father, Charlie. Earlier, Kat visited her father's old cabbie tea hut to learn new things that could help her with the launch of her cab business. She spends time with Tony, who ends up taking her to Charlie's old haunts, where they come across Maurice.
EastEnders spoilers show Maurice starts to act suspiciously, which forces Kat to confront him about it and that's when he drops the horrific bombshell.
He said her father may have known about the sexual abuse she suffered at the hands of her uncle Harry when she was a child. The revelation will destroy Kat, leaving her furious and confused. The news leaves Kat devastated that she ends up on a terrible accident as he makes her way back to the Square riding her moped.
She hits an elderly man, falls off her ride, and loses her consciousness shortly. When she came to her senses, she panics and flees the scene of the accident. The injured Kat gets home and starts drinking. Her family becomes suspicious and asks her what happened but she doesn't respond.
According to EastEnders spoilers, Alfie shows up and comforts Kat. She then tells him everything that Maurice told her about her father. He tries to support Kat but failed. He then contacts Maurice to find to find out the truth himself.
Santa Claus isn't coming to town.#EastEnders. 7.30pm. @BBCOne. pic.twitter.com/2U5RciIMbG

— BBC EastEnders (@bbceastenders) December 11, 2018
Kat arrives at the Slater house and is shocked to see Maurice and Alfie together. She immediately rushes out to leave but Alfie begs her to stay and listen to the rest of Maurice's story.
Will Maurice confirm that Charlie did know about Kat's abuse and did nothing? Did Kat and Maurice had a misunderstanding about what really happened? Avid viewers of the soap may remember that Charlie was shocked and furious after knowing about the abuse that he ended up beating and disowning Harry as his brother. Perhaps Charlie's name will be cleared after all?
Find out what happens on the next episodes of EastEnders.
And as always, don't forget to check back with Celebrating the Soaps for all the latest news, updates and spoilers on Eastenders and all of your favorite British soaps right here!