EastEnders Spoilers: Mel Owen's Ex Makes Shocking Return – Hunter In Danger!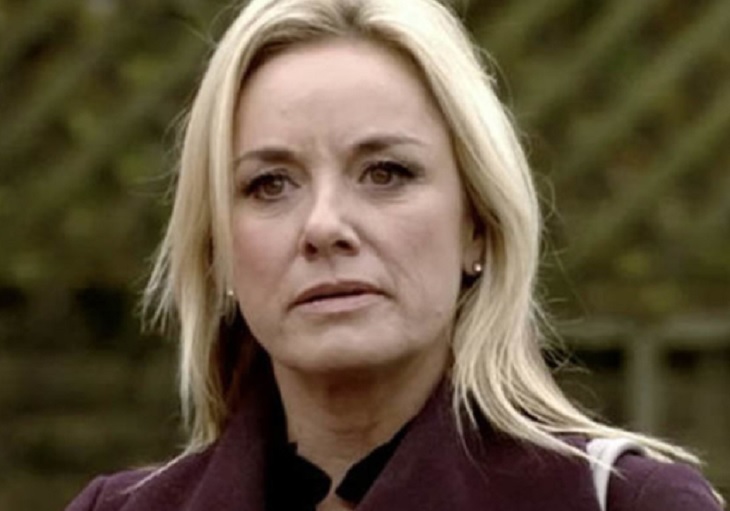 EastEnders is full of unexpected shocks, twists and turns as another familiar face is headed back to Walford as early as next week. New EastEnders spoilers indicate that Mel Owen's ex is back in town. And apparently, she has revenge on her mind, leading Mel to feel very worried about the safety of her son Hunter.
According to Britain's The Daily Star, Mel Owen, played by Tamzin Outhwaite, goes into panic mode when she finds out that her son Hunter is missing. She discovers that he never went to school in the morning. If that weren't enough, she also spots a blacked-out car driving around Albert Square, leading her to believe that Hunter might be in grave danger.
Related: EastEnders Spoilers: Grant Mitchell's Return Teased
Of course, Mel suspects that Aidan might have something to do with it and even contacts her ex Ray to ask for help. There's a strong possibility that Ray might come back to Albert Square to give Mel the help she needs in tracking Hunter down. But at the same time, viewers are suspicious that there might be more to Ray and Hunter's relationship. After all, they recently shared some rather friendly texts to each together.
One Twitter user and EastEnders fan wrote, "I feel like Ray is connected to Aidan somehow," along with, "Bet Ray will be working with Aidan and they'll threaten to bump Hunter off.
LOVE EASTENDERS? SIGN UP FOR OUR EXCLUSIVE NEWSLETTER!
Fans will just have to tune in to find out what will happen next! EastEnders airs weeknights on the BBC network. Check your local listings for times. In the meantime, drop us a line with your thoughts in our comments section below.
Also, don't forget to check back with Celebrating the Soaps for all the latest news, updates and spoilers on Eastenders and all of your favorite British and daytime soaps right here!
Check out our dedicated EastEnders spoilers page for more news and updates.