Brendan Fraser Supports Musician Son At Whisky A Go Go Show A Night After Winning Oscar Award
The star of "George of the Jungle" Brendan Fraser is a very down to earth human according to everyone who approached him the night after his Oscar win.
Brendan who starred in so many films over the years, like; The Mummy, Airheads, Journey To Centre Of The Earth, etc., went on a long Hiatus from acting. He made a tremendous comeback with his latest film "The Whale."
At the 95th Academy Awards that took place at Dolby Theatre in Los Angeles on Sunday, March 12, he was rewarded for his performance with the Best Actor award for the role he played in the film.
Brendan Fraser — Brendan Etched His Name In WeHo
The following night after his well-deserved Oscar win, the actor found his way into WeHo's famous Whiskey a Go Go with his guitarist son Leland Fraser.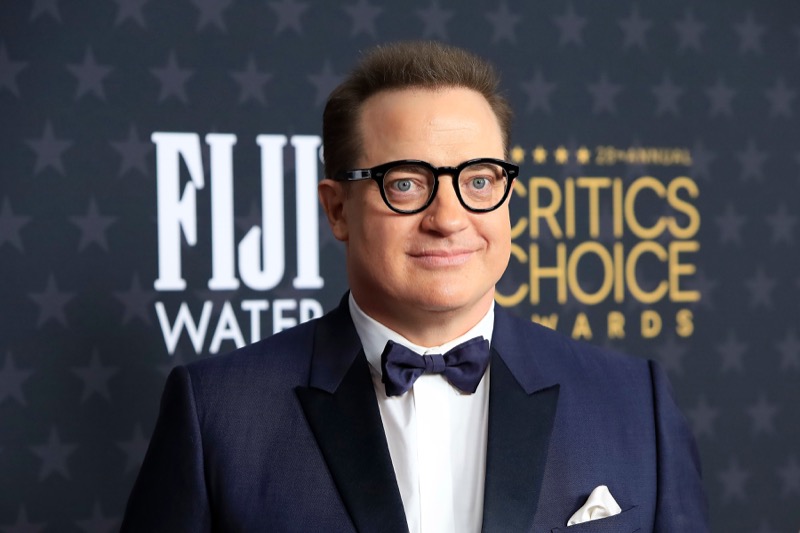 There, the "Bedazzled" actor had his fans go wild after he etched his name on the wall. Brendan's fans were more surprised at his handwriting and they gave him an earful about it.
Leland also toed the line of his dad and got his share of razz from onlookers. Meanwhile, most of the crowd went over to Brendan's table to congratulate him on his Oscar win and, according to TMZ, he received it all, humbly.
That same night, Fast Times, an '80s cover band took the stage to rock and roll, and amid their performance, Leland jumped up the stage to join them in playing his guitar— exactly the way his dad did in "Airheads."
The band did the honors of posting the performance on their Instagram account with the caption: "What do you do the night after you win an Oscar for lead actor? You come to the whisky and party with Fast Times of course."
They went on to add, "His son Leland is a guitar player so we had him come up and jam with us along with DJ Ashba and they totally rocked it."
Brendan Fraser — Brendan's Whale-Full Speech
On Sunday, after receiving his award for Best Actor, Brendan used the stage to deliver a Whale-thy speech to the audience present.
He began by thanking the Academy for finding him worthy, before going on to thank "Darren Aronofsky for throwing me a creative lifeline and hauling me aboard the good ship The Whale that was written by Samuel D. Hunter, who is our lighthouse."
Turning to his fellow winners in the audience, he said, "Gentlemen, you laid your whale-sized hearts to bare so we could see into your souls like no one else could do, It is my honor to be named alongside you in this category."
To his fellow cast, he
said,
"I want to tell you that only whales can swim at the depth of the talent of Hong Chau."
He continued, "I started in this business 30 years ago, and things didn't come easily to me, but there was a facility that I didn't appreciate at the time until it stopped. I just want to say thank you for this acknowledgment because it couldn't be done without my cast."
Be sure to catch up on everything happening with Brendan Fraser right now. Come back here often for all the Brendan Fraser's spoilers, news, and updates.
Editorial credit: Joe Seer / Shutterstock.com