Oscar Winner Ke Huy Quan Is 'Worried' Over His Comeback Success Being 'Only A One-Time Thing'
Ke Huy Quan who won the award of "Best Supporting Actor" for his role in "Everything Everywhere All at Once" at the 95th Academy Awards that took place at Dolby Theatre in Los Angeles on Sunday, March 12, is worried about his career.
In a recent interview with "Variety" following his Oscar win, the 51-year-old actor shared that his fears about his comeback in the industry might turn out to be a "one time thing."
According to Quan, "Everything is still so fresh in my mind. And that's why moving forward I'm still really scared, even though I just won an Oscar, I'm still really fearful of what tomorrow brings."
Ke Huy Quan News – Started His Career As A Child Actor In 1984.
He said, "I had a conversation with my agent, and I said 'I'm so worried that this is only a one-time thing.'" He went on to say, "I've been down this road before and I'm so afraid that history is going to repeat itself, I said 'please, whatever you do, please make sure that does not happen.'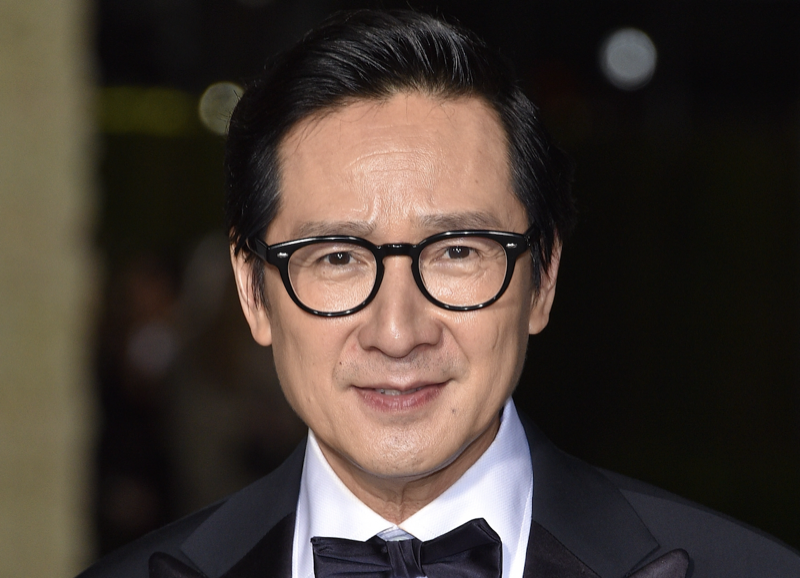 Quan revealed that he has been through something similar in his early years of acting and wishes more than anything not to experience it again.
Ke Huy Quan News — Quan Says He "Can't Let the Best Day of My Life End"
Quan didn't forget to mention to the outlet the generous advice given to him by Cate Blanchett after he admitted his worries to her. "And she said, 'Just go with your heart and be irresponsible: Don't worry about what other people think. Choose something that you believe in, choose something that you love, and things will work out.'"
The following day after his Oscar win, Quan found his way to "Jimmy Kimmel Live" while still dressed in his Oscar apparel, and his trophy still in his hand.
The minute Kimmel saw Quan, he knew immediately that Quan haven't gotten home from the Oscars, yet. Kimmel's question to Quan was what he was doing on his show, to which Quan replied, "I'm looking for my car."
Kimmel then went ahead to ask, "Wait, are you still up from the Oscars last night?" And Quan responded, "Aren't you? I will never go to sleep, Jimmy. I can't let the best day of my life end," and that made the audience applaud him.
Ke Huy Quan News — Quan Got Emotional Hearing His Birth Name Announced At The Oscars
On Sunday night, Ariana DeBose took the honor of presenting the "Indiana Jones and the Temple of Doom" star his award, and the actor said that hearing his birth name mentioned out loud made him emotional.
During his time with the press, Quan told reporters, "When I started as a kid, it was my birth name, Ke Huy Quan. And I remembered when it got really tough, my manager told me that 'maybe, you know, it would be easier if you were to have an American sounding name,' and I was so desperate for a job that I would do anything."
He went on to say, "And it's insane that I at one point that I would, you know, try a different name, not the name that was given to me, but it can only show you how desperate I was to try to try to make things different."
Quan whose full name is Ke Huy Quan began his acting career with his real name. Along the line, he changed his name to Jonathan Ke Quan, and later went on to bear Jonathan Quan. He revealed that in 2020 he went back to using his real name in his movies.
"Tonight to see Ariana open that envelope and say 'Ke Huy Quan,' that was a really, really special moment for me," he added. "And then immediately I was so emotional."
Be sure to catch up on everything happening with Ke Huy Quan right now. Come back here often for all the Ke Huy Quan's spoilers, news, and updates.
Editorial credit: DFree / Shutterstock.com