Jennifer Aniston Loves Aging Gratefully And Gracefully
This really shouldn't surprise anyone, seeing how she's one of the most beautiful actresses in the entertainment world. Jennifer Aniston recently admitted that she loves being able to age both gratefully and gracefully.
In other words, she's happy that each little wrinkle and crease that she sees is a sign of both wealth in education and experience and of course, happiness. Here's what she has to say.
Jennifer Aniston – Admits That She Loves Aging Gratefully And Gracefully
If there's anything that we've learned about Jennifer Aniston over the years, it's that she's someone who most definitely takes care of her looks and her health. And as the years have gone by, she's paid even more attention to how she's been aging, too. Jennifer is definitely not taking anything for granted.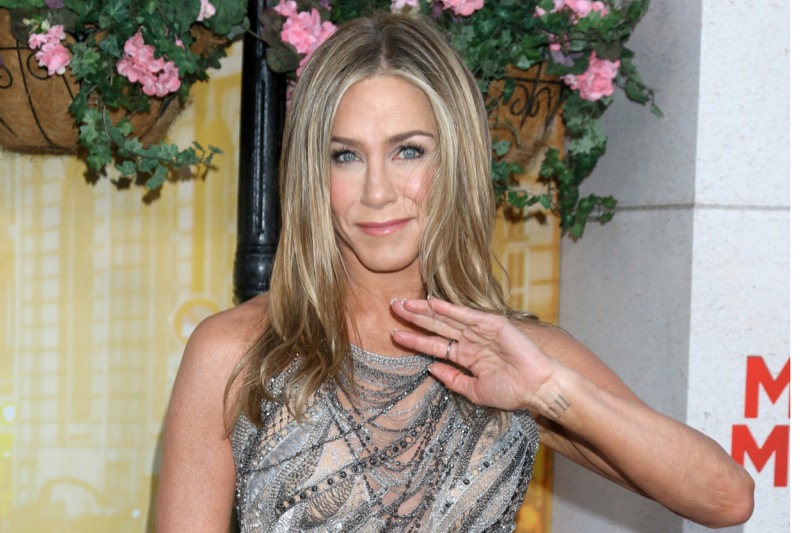 Speaking to Access Hollywood in a new interview, the brunette beauty put it this way, "I feel like I've risen out of some ashes. But I think we always have moments of, you know, ups and downs and ebbs and flows.
And it just feels like that kind of period right now is feeling really great about every single thing. I'm very grateful. I'm aging gratefully."
That said, there was a separate report that suggested Jennifer Aniston might also be acting a little bit like a diva on the set of her films. According to The Globe, the former Friends star is tired of playing the same "lame" comedies as she's been looking for meatier roles to take on.
What's Next For Jennifer Aniston?
One source close to the situation even said, "Jen acts like she wants a huge reward without any risk. You can't have it both ways unless you make concessions."
Now, as far as what's next in Jennifer Aniston's future remains to be seen but for now it looks like she's enjoying the fact that she's still one of the biggest stars in the entertainment industry after so many long decades now. Watch this space as we have a feeling that we'll be hearing so much more from Jennifer in the weeks and months to come.
Tell us celebrity gossip fans, how do you feel about this story? Contribute to the buzz by dropping us a line with your thoughts in our comments section below. Also, come back here for all the latest news about your favorite Hollywood and reality television stars right here.
Editorial credit: Kathy Hutchins / Shutterstock.com